Maxxum/Dynax 7D: Digital photography using a D-SLR
Experience of an amateur photograph
Today, my web site is organized around categories:
Click here, and then look at the (richer) menu on the right column.

I had to choose a digital single lens reflex in the beginning of 2005. So, I presented here my raves and rants about this difficult (and expensive) choice. Today, I keep looking at the entry level market of DLSRs and I speak about Konica-Minolta products there. This market is mighty interesting to observe, even if not all of the D-SLR appearing are not worth the effort (about one new product per month).
As I also shoot photos (what was it for, if not to shoot more photos?), you may find a few images and related news that I find interesting. I hope that you'll consider it useful or interesting too. And feel free to send me some interesting news or to correct me when I'm wrong.
Pentax under 600$: Yes! The Pentax *istDL (the most visible Pentax digital SLR) falls down to 599$ in the US of A along with a 100$ rebate on lenses (only for the next 2months). There is a gun powder smell in the air that announces brutal fights in terms of price for digital camera for prosumers.
The cheapest photo camera: It's what was offered by a Communist Czechoslovakia magazine providing the blueprints of a cut-out paper camera. Of course, for the lens, there was no other choice than a pin hole. It worked and it was dirt cheap (much cheaper than today's dear Digital SLR).


After Minolta disappearance, what about Minolta owners? The question has to be answered after this shocking pre-PMA press release. First, Sony - within the scope of an agreement published at the same time as the withdrawal of Konica-Minolta - will provide technical support and maintenance for the photographic business. Also Sony will develop Digital SLRs compatible with the Minolta AF lens mount.
Thus, we will not be left alone in the desert (no need to run imediately to the shop and the Canon or Nikon catalogs), but it is yet unclear what energy and what innovations Sony will really bring to a market already very competitive. The first Sony products are expected in the Summer 2006. So, their presentation will certainly be observed with keen eyes as the best source of real information about the future.
If there is no need to flee from Minolta right now, I cannot advise to invest significant money into Minolta-compatible hardwar before knowing where Sony will lead. Personally, I will not buy a new lens this year (I do not want to take the risk of regretting such a purchase if, in 2007 or in 2008, I was forced to think about a new/different brand for my photographic hobby). In the mean time, the happy owners of a Dynax/Maxxum 7D or of a Dynax/Maxxum 5D can still use it with great pleasure. The bolders ones could observe a probable price fall for second-hand lenses in the coming months (opportunities?).


Shocking news for the Minolta lovers: Oh no! After discreetly removing itself from the Canadian market in 2005, Konica-Minolta just announced its full retreat from the photography market in March 2006 (in order to concentrate its activities onto office equipment - printers and copiers). Major lay-offs coming (3500 people) and thousands of photo lovers who had hoped to see the Maxxum 7D and the Maxxum 5D drawing the blue brand out of economic quagmire.

Nikon leaves analog photo: This is exactly what must be understood from the press release published by Nikon UK on the 11th January (and available on DPreview). All the silver/analog photo cameras will see their manufacturing stopped and sales will only continue while stocks last (estimated: until 2006). Only the F6 will still be sold in Europe and the manual FM10 elsewhere.
Nikon D50 or D70s: If you are unsure at the time of choosing between those two nice Nikon digital cameras (D-SLR), I believe that you should go to the D70s for two main reasons:
At Nikon, the exposure is made using a very large colour sensor which gave all Nikon competitors a handicap in the recent years (there is nearly no subject that can stop the Nikon cameras to expose correctly with the help of the 1005 pixel sensor). But the D50 only has a cheap 420 pixel sensor that is not faithful to the famous reputation of Nikon.
The D50 has no button to test depth of field and this makes difficult to judge it without taking an actual picture. You may think that this is no longer a problem using a digital camera, but judging accurately fine details on an LCD screen is awfully difficult.
You asked the question. I answered. You can make our choice now.

Dynax 7D tip #21: Great viewfinder : I knew it, but I thought that others knew it without my telling; The Dynax 7D viewfinder (this is true of the Dynax 5D, too) is just excellent. After reading several articles speaking about these issues, I decided to summarize the Konica-Minolta advantages:
A massive glass pentaprism instead of the light pentamirror others use in the competition (it is needed to reflect ligth coming from the center of the camera to the viewfinder). Better efficiency = more light (Konica-Minolta Dynax 7D is nearly the best on the market and is way ahead of the competition in its price range, like Nikon D70s or Canon 350D/Rebel XT).
A good view angle (95% of the field).
An outstanding focusing screen (Accute Mate used by Konica Minolta for years now) that is universally known as the best product out of all the competition (ultra fine, ultra precise, ultra clear).


Dynax 7D tip #20: Konica-Minolta Maxxum/Dynax 5D and 7D user manuals: After receiving a number of requests to identify where could be downloaded the user manuals of the Maxxum 5D and 7D, here is the link you need:

150€ coupon for a Canon EOS 20D: The Canon EOS 20D is known as one of the really good high-end digital single lens reflex (it made it real hard for the Minolta Dynax/Maxxum 7D which has about the same price). Canon offers (before the end of 2005) a 150€ coupon for buying a 20D.
In short, the EOS 20D is:
8.2 mega-pixels
5 images per second
9 points AF system
magnesium alloy body
Compatibility with EF/EF-S lenses and the Canon Speedlite EX flashes
PictBridge

Dynax 5D tip #2: Konica-Minolta got the nice idea of opening a specialized web site to serve the needs of the users of this nice Digital Single Lens Reflex (D-SLR): www.Dynax5D.com. In English, in French, In Spanish, in Italian, etc.
Fake or photo? An amusing little test where you are presented images that are the product either of a photograph grasp of reality (real) or of the efforts of a computer graphics artists (CG). Today, it's difficult to know which is which. So, according to your keen eye, fake or photo?

Dynax 5D tip #1: Good question asked by Alain (from Québec - Canada). As you know since I published the announce of this event here a few months ago, Konica-Minolta backed out of the Canadian market (Dang! They really know how to reduce costs). Alain succeeded in getting the Maxxum 5D he dreamt of, importing it from the United States, but the user manual is written in English and in Spanish. To get a French manual, is tougher.
There are not many user manuals to download from the Konica Minolta web sites, but this one seems not to be anywhere around. However, the solution is on the support web site of Konica Minolta Europe where you can find a link to the page for online sale of manuals for digital photo cameras from Konica Minolta. You only have to pay 25€ plus shipping, handling and taxes.
Nikon D50 against Pentax *istDL: An interesting comparison of these two entry-level Digital SLR (D-SLR) from Nikon and Pentax.
Nikon latest problems: After the recent recall of some Digital Single Lens Reflex (D-SLR) photo cameras (including the Nikon D70 that risks locking up in some situations), Nikon has new problems with EN-EL3 Lithium-Ion batteries (installed in the Nikon D50, D70 & D100). Some of these batteries can short-circuit and overheat.
Abstract art in the tramway: The heavy works to create the South Paris tramway line are an opportunity to collect news photos. However, I rather took advantage of the opportunity to study an abstract subject using the various available colors and the numerous material textures found there.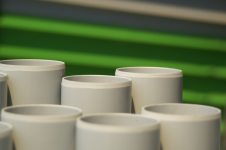 Epson inkjet paper: When you no longer find the Epson products you wanted (for example, for old references of paper that department stores no longer sell - probably to favour the sale of modern ink jet printers), you only have to go to the online web site of Epson.

Kodak is after world records: 39 mega-pixels for a digital camera sensor. But don't hold your breath til the availability. This component will target medium-size cameras and its price will leave it out of the possibilities of even most professional photographers.
De l'art de composer ses photographies: It is not because the new digital camera has millions of pixels that the photographs you shoot are breath-taking. Digital technology does not prohibit going back to the healthy tradition of Renaissance painting masters and speaking about composition. For those visitors able to read some French, the Clubic.com web site gives advice and simple tricks about the art of composing your own photographs.
A perspective of better photographs.
Origin:


No Minolta for Canada: Big news for our firends of the other side of the Atlantic, Konica Minolta decided to stop selling digital cameras in Canada. Effective immediately. Probably, a backup solution will be found (using a web site like Phototrader); But nothing has been promised yet. In between, the wholly-owned Canadian subsidiary is to be liquidated at the end of the month. The market is not nicer than a few months ago. Let's hope that Konica Minolta will stay long enough to provide a real commercial life to Dynax/Maxxum 7D and 5D (this one is visibly able to attract a large public that may have been frightened by the 7D prices while loving its features).

Dynax 7D tip #18: Dyxum.com: A nice web site dedicated to the Konica-Minolta Digital Single Lens Reflex (D-SLR).

Sigma 28-105mm f2.8-4 DG: I do not intend to buy it just ofr a review but, from what can be read in the specification, this is a very nice lens that just appeared in the Sigma line. Its focal length seems either well adapted to full frame digital single lens reflex (D-SLR ou DSLR) or pleasant for a small sensor DLSR when you prefer long focal lengths (like I do). Nice diaphragm aperture (f/2.8 is quite well).
Exists with Sigma, Canon, Nikon, Pentax and Konica Minolta AF mounts. Less than 200€.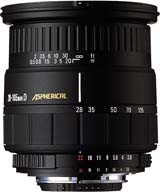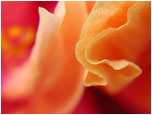 Kleptography: A nice web site with very abstract design kind of photographies.

Canon CMOS sensors: With the annoncement of a mid-range Digital SLR (near 3500€ and 12 Mega-pixels with a full frame sensor), Canon shot the competition awake. Today, they follow on this specific promotional support of their CMOS sensors with a targeted web site.
There, Canon promotes the high quality of its CMOS (theoretically less well adapted than CCD sensors to the photographic market, but often less expensive and highly optimized by Canon) and insists on the large size of its sensors (24x36mm, or full frame) that gives them a significant competitive advantage.
Today, my web site is organized around categories:
Click here, and then look at the (richer) menu on the right column.
How long will your ink jet prints last? Today, inkjet printers are everywhere outputing photo images. Yesterday, silver-based prints were known for their good permanence (lasting up to a century). But is it the same for the latest inkjet prints? Henry wilhelm (of Wilhelm Imaging Research) is really the expert in evaluating this. The web site contains links to consumer-level articles (e.g. PDF copies of PCWorld articles), technical white papers for the high-end consumer, and news for the expert.

Kodak drops its films in Asia too? Kodak had recently justified its closing of plants producing silver/argentic films in Europe (and the associated job cuts) with a reply into Asia as the only viable market for camera film. the Kodak Xiamen plant, too, is now planning its output reduction....

Pro photo prints from Vandystadt: Vandystadt photo agency is in dire straits despite the exceptionnal quality of its work that stays the true world sports photo reference. You certainly know a number of their best shots (in a collection of more than 51000 images).

Today, on the Vandystadt.com web site you can order professional prints at very moderate prices (12€ and less for 22.5x30.5cm pro print, 250€ for a 40x60cm framed print). You just go and choose yours in the Vandystadt collection.

Dynax 7D tip #19: Did I tell you what you should think about the Flash memory cards announcing ultra-high-speed data transfer rates? No? An error I am going to correct here and now. Well, with a top-notch digital camera like the Maxxum/Dynax 7D (but it's true for the other D-SLRs from Canon or Nikon), just buy the cheapest one. Let me clarify: You are told that the highest data rate is key to avoid locking your digital photo camera after a snapshot. But modern Digital-SLRs are now equipped with very big memory buffers to allow motorized shoots (9 Raw+Jpg images at 3i/s for my Maxxum/Dynax 7D, before it stops). But it also means that if you don't use long sequences (I never did this apart from rather inept demonstrations, I never went other 2 or 3 images in a row on my 7D as well as on my old Minolta 9xi), you just let the memory buffer emptying itself into the Flash memory card even if it's not the fastest SD card on the face of Earth.
I admit that I'm not a fan of sports photo. But, honestly, even if it's your case, do you go to such extremities? So, don't buy the absolute bootom price (quality is useful too ;-), but invest in larger sizes rather than higher speeds. 40x or 50x Flash memory cards are for the poor owners of a compact digital camera (with no or nearly no memory buffer).

Dynax 7D tip #18: I found a few PDF documents to download for free from Lulu.com and they may be interesting photographers (including those using a Dynax/Maxxum 7D or a Dynax/Maxxum 5D).

12 M-pixel D-SLR at Canon: It is confirmed. Canon is showing it's new EOS 5D. It paves the way to the future of digital photography: 12 Mega-pixel, full frame sensor. But the price (around 3500€) will reserve it to a small photographic elite interested by the big leap into the future of digital photography.

Rumours around Canon: People talk and talk about the possible new D-SLRs coming to the market before the end of the year from Canon. And it is obvious Canon intends to stays ahead of the (small) pack of manufacturers.
A high end D-SLR (probably EOS 5D) with a 12 M-pixel sensor in 24x36mm full frame (no optical correction factor, but incompatible with the EF-S lenses), shooting at 3 images/seconde, for 3400€ in October.
A dreamlike zoom EF 24-105mm f/4 L USM IS.
Some digital compacts like an 5M-pixel Ixus
As is heard at Chasseur d'Image, this poses the question of the future of the EF-S lenses. Supposed to create a new lens system for the future for all Canon users, these lenses could well become the dead-end where Canon customers will be trapped if they bought lenses that will become outdated as soon as Canon will step back into full frame sensors totally incompatible with the still recent EF-S system. Choices, more choices... but impressive news from the technological front.

Dynax 7D tip #17: We start seeing some articles in the press about the Dynax 5D (also known as Maxxum 5D or Alpha 5D depending on the destination market). My first feelings: an excellent DSLR keeping the advantages of the 7D and adding its own good ideas (reduction of the number of buttons, reduction of weight, low speed USB, a less impressive LCD screen and a major price reduction). A few places to find more details:
After reading these, I am convinced thus is a major product whose arrival in the shops in September will open new opportunities for Konica Minolta.
Theme-based special pages:

Dynax 7D tip #16 : Konica-Minolta and Sony associated for the development of the future digital SLR (Single Lens Reflex) cameras, what does this really mean?
Apparently, the two photo manufacturing companies will use the Minolta lens mounts (very good news for Minolta lovers because their lenses will reach a larger market; very good news for Sony fans because they immediately get access to one of the broadest optical lens collection and one that is extremely well priced (not cheap, but affordable - opposite to what happens for Nikon).
Additionaly, Konica-Minolta secures its access to the source of Sony excellent CMOS sensors (simultaneously securing the future of Konica-Minolta products).
Furthermore, KM will be offered use of the battery technology of Sony digital cameras (for once, a manufacturer does not change its batteries each time it builds a new photo camera). Sony is offered not only Minolta image stabilization (anti-shaking) that can be critical for long-range zooms and long focal tele-lenses, but also auto-focus, light measuring and image exposure computation right from the Minolta labs.
Konica-Minolta and Sony have it all right: It's a Win-Win situation for the DSLR manufacturer, in a continuously changing market for digital photography.

Dynax 7D tip #15 : Dynax 5D won't force me to give up my current Dynax 7D body (too plastic, same resolution, etc.), but it will be an excellent weapon for Konica Minolta to strike a significant blow on the entry-level DSLR market. One positive side-effect we can expect for Dynax 7D users: Some features appearing on the 5D could well be introduced to the 7D with the help of a possible future firmware upgrade like:
White balance bracketing
Some results-oriented modes (portrait, sports, landscape, etc.)

Dynax 7D tip #14 : This is not completely about the Dynax 7D, not directly: Konica Minolta just annonced a future Dynax 5D (Maxum 5D), lighter, with fewer controls, cheaper. But it will keep the image stabilizer integrated inside the body.
It's going right in the same yard where the Nikon D70s and Canon 350D (Rebel XT) are fighting.
The official data sheet: Dynax 5D.
Forecasted availability: September 2005.
Forecasted price: 800$ (instead of a common 1500$ for D7D).
Trains photographed with art: A really nice web site blending art photography and love of trains (two mild pleasures I share).

Dynax 7D tip #13: Finally, Microsoft decided not to wait until its next Windows (codenamed Longhorn) to add the ability to read RAW-format files. Right now, you can download (for Windows XP, and if you have a 50MB patience) a RAW file visualizer.
But it works only with Nikon and Canon digital cameras (not yet with our beloved Konica-Minolta).
Today's image: A wondrous sunset yesterday gave me that nice photo.


Dynax 7D tip #12: It's not a Dynax 7D tip yet, but it's interesting nonetheless: Microsoft announced that its next Windows (codenamed Longhorn) will contain native support for the RAW format of major digital photo devices (probably including Konica-Minolta).

Kodak abandons SLR/c and SLR/n: I believe that this end-of-production for the high-end digital SLR from Kodak (14 mega-pixel!) as the first company to move out of a market that is overwhelmingly in the hands of exceptional leaders Nikon and Canon.

Dynax 7D tip #11: An interesting article comparing respective advantages of film and digital photography from the point of view of image quality. For serious image lovers and photographers.

Dynax 7D tip #10: Again on the front of the handling RAW files for my Dynax/Maxum 7D, here is a tool both simple and cool, RawDrop, that allows a single file drop to convert it from Konica-Minolta RAW to either TIFF (8 or 16-bit linear), or 48-bit PhotoShop.
Why this tool? Simply for 3 good reasons:
You may keep a file in a non-proprietary format (TIFF) or in a common format (PSD). Excellent for your long-term archives.
Once converted to TIFF-16/PSD-48, you have everything you need to apply corrections (with nearly any existing graphic software - PhotoShop, Corel PhotoPaint, PaintShop Pro, GIMP - with maximum color depth before converting back to a lighter file format. It's the end of Minolta tools!
It works with other cameras RAW format (Frank Siegert wrote it primarily for Canon EOS 10D and D60, but it works with nearly any digital camera RAW file).
Only one drawback, TIFF-16 files are real heavy on the disk space: 35MB.
Based on the excellent DcRaw.c free code from Dave Coffin.


Dynax 7D tip #9: This is not a real tip yet, but it may become one. Like other digital photographers, I'm a bit worried about the future of these RAW files my Dynax 7D produces. Will I be able to read them in the future? OpenRaw.org is going a step further and try to lobby the manufacturers to publish the internal details of these RAW files. Let's hope they succeed.

Dynax 7D tip #8: Irfan View freeware I recently recommended here for its RAW format plug-ins has another significant feature for digital photography users.

Irfan View is able to resize an image in a way that is tremendously nicer than nearly all the other graphics softwares. Irfan View brings you the Lanczos filter which is nearly as good as the well-known PhotoShop bicubic interpolation method. It preserves the apparent detail from an image that is blown up to enormous sizes. That is the end of all those ugly little blocks and stairs that appeared in your image when using a less powerful software.

Dynax 7D tip #7: Really, I can't recommend the DiMage viewer software from Minolta. It crashes as often as necessary to be tiresome on my Win98se configuration. Useless.

However, I heartily recommend Irfan View and its RAW format plug-ins. Free software.
Professional network: LinkedIn.com is a networking web site for professionals. You'll get in touch with friends, partners, clients and more.
If you leave me a message, I will invite you in my own network.

Dynax 7D tip #6: Minolta just announced the new v1.10 firmware for the Dynax 7D.
better performance for Compact Flash and USB
new firmware also enables blinking highlights in instant playback mode
Download from the american Konica Minolta web site.

Dynax 7D tip #5 : I love to be in the driver's seat even when shooting photos and I don't like autopilot programs. That's why I created two basic programs for my Dynax 7D: (1) for 100 ISO and RAW+JPEG recording, (2) for 1600 ISO and RAW+JPEG recording. The third program goes unused for now.
GigaPxl: Some people would not settle for low- or medium-resolution and will aim directly at 1000 mega-pixels!

Dynax 7D tip #4 : On any digital camera, avoid at all costs, the polarizing filters of the "(recti)linear" type; Prefer the "circular" type.
And never forget that a polarizing filters reduces the light going throught the lens, sometimes to the point that focusing becomes difficult or impossible on low-cost zooms.

Dynax 7D tip #3 : In order to ease handling of the files generated by your DSLR when transfered to your computer (without the need of renaming them all), I advise you to set the File number memory.

Set File # memory On.

Dynax 7D tip #2: My prefered recording format for images stored on the 1GB card: Raw+Jpeg_Fine; It costs some memory space but gives a combination of features fairly balanced between a high quality original (the Raw image is the digital equivalent of the original negative) and an easily usable image file (the Jpeg image).

Dynax 7D: My very first images have been taken on a sunday afternoon in Bois de Boulogne (Paris). For once, I'll provide full resolution images and not only 800*600 copies.

Dynax 7D tip #1: In order to increase slightly battery life, you may want to switch off the Anti-Shake (AS) feature. But it would be a shame since this is pure magic. You can use nearly any speed and keep a stable image (actually it's 2 stops more ;-).

Dynax 7D: I finally got mine! The Postal Service delivered my new Digital Single Lens Reflex from Konica-Minolta. You'll read more later here and you may see some photos if they are of good-enough quality.

Dynax 7 : premières livraisons observées aux USA le 12 novembre, selon les forums. Probablement pas assez pour alimenter les premiers acheteurs, mais rien n'indique encore combien durera la pénurie (quelques jours ou plus ?)
Egalement vu en Angleterre, en Hollande, en Suisse et en Suède. Bon, ça a l'air vraiment parti.
Canon et Nikon se battent sur les prix : Pendant que l'on attend toujours la disponibilité du Dynax 7 de Konica Minolta (annoncée pour le 12 ou le 19 novembre selon les sources), Canon et Nikon se chamaillent sur le marché américain pour être celui qui annoncera la plus grosse baisse de prix sur les reflex numériques : de 100$ à 500$, tout de même.
Source :


Dynax 7 digital : Konica Minolta vient d'annoncer une mise en vente du boîtier (et des optiques spéciales pour le numérique) à partir du 19 novembre. Simultanément les tarifs commencent à se préciser. 1699€/1600$ pour les grands distributeurs (la FNAC par exemple, ne proposera que les 6% de la carte adhérent), 1499€/1400$ chez les distributeurs plus performants (voir MonsieurPrix.com ou Kelkoo.com).
Tous les guides pour Nikon : un site surprenant, très complet, avec quelques belles photos, mais surtout des guides spécialisés pour Nikon, des conseils pour nettoyer le capteur. bythom.com.

Dynax 7 digital : les infos officielles en français de Konica Minolta.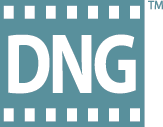 Adobe propose un standard de format RAW : les appareils photo numériques disposent souvent d'un mode RAW spécifique à l'appareil mais qui préserve le maximum d'informations provenant du capteur (avant compression JPEG). Malheureusement, ces formats sont tous différents, incompatibles, illisibles sans le bon outil. Adobe a décidé d'aider à y mettre de l'ordre en proposant un nouveau format pour les regrouper : DNG. Assurément une bonne nouvelle à suivre.
Source :

Ilford jette l'éponge : la marque de nos pellicules noir et blanc n'a pas réussi à sauver sa peau avec les papiers pour impression jet d'encre (qui pourtant semblaient bien partir) : 40 millions de livres de pertes. Peu après l'annonce des déboires d'Agfa sur le même terrain, on peut dire que le numérique commence à faire vraiment souffrir la photographie traditionnelle dans ses bastions.
Dernière nouvelle : Ilford continue après son dépot de bilan. Les papiers et le noir et blanc devraient survivre, mais la chimie est sans doute condamnée...
Reflex digital : encore un produit intéressant dans la catégorie 1000€, le Pentax *ist DS qui est le plus petit, le plus léger, le plus simple, mais devra attendre novembre pour être disponible.
Avec un petit zoom optimisé pour la photo numérique comme le 18-55mm F3.5-F5.6 AL, ça pourrait faire une jolie offre (n'est-ce pas Sylvain ?).
Source :

Des phototèques professionnelles (Stock photo) : rassemblées pour vous.
Reflex digital : comme il se confirme que l'appareil photo reflex numérique de Konica-Minolta sera au prix de 1600€ (un article juste paru dans Réponses Photo), il est devenu urgent que je regarde les autres opportunités du marché (même pour garder mon investissement en objectifs, je ne vais pas casser ainsi ma tirelire). Je me tourne donc vers les deux concurrents les plus évidents (Nikon D70 et Canon 300D, juste en dessous de 1000€ le boîtier nu sur le marché actuel) et j'ai trouvé quelques articles intéressants pour entrer dans les détails :
Canon 300D/Digital Rebel
Nikon D70
Tous les articles ne sont pas récents, mais ils sont complets. Et comme ces deux appareils ne sont pas totalement nouveaux on peut en trouver en stock alors que le Minolta ne sera sans doute disponible que sur réservation à Noël.
Le Canon semble à peu près 100€ moins cher que le Nikon (pour les meilleures offres) parce que l'opinion générale semble pencher en faveur du Nikon D70, plus complet et moins contraint.
Dynax 7 digital : Konica Minolta a confirmé toutes les informations précédentes sauf les petits écarts :
Source : DPReview.com
Attention, selon Chasseur d'images, le prix devrait être un astronomique 1600€ (en oubliant complètement la présence des Nikon D70 et Canon 300D). Je doute de suivre Minolta sur ce terrain-là...
Dynax 7 digital : Konica Minolta vient d'annoncer officiellement son premier appareil photo reflex numérique. Les caractéristiques ont bien l'air d'être ce que l'on attendait :
6 Megapixel
Capteur CCD de taille APS-C
facteur de focale 1.5x
Allure générale du Dynax 7
Accepte les objectifs Minolta en monture A (autofocus)
Protection contre les vibrations (dans le boîtier)
Source : Konica Minolta
Des photos libres (Stock photo) : utile pour illustrer un article ou compléter une plaquette, les stock photos sont souvent nécessaires, mais comment en trouver des gratuites ? Le plus simple est encore de se pencher sur la liste que je donne ici. Toutes les photos ne sont pas parfaites, mais le choix est grand.
Dynax/Maxxum 7 Digital : les infos filtrent à propos de ce futur premier appareil photo numérique réflex. En particulier, une interview en anglais où l'on apprend que cet appareil aura un dispositif contre les vibration absolument étonnant (le CCD bouge de plus d'1 cm) et que les efforts concernant la qualité de la reproduction des couleurs est une préoccupation tout à fait centrale.
Par contre, les prix ne seront sans doute pas au plancher vu que M. Izuka insiste un peu trop sur le caractère haut de gamme de l'appareil et ses avantages compétitifs ($1,500 US ?).
Source :

Canon EOS-20D : je suis toujours dans l'attente du Dynax/Maxxum 7 Digital que Konica Minolta compte annoncer au mois de septembre, mais Canon a déjà lancé une information de première main sur son nouvel appareil photo numérique réflex :
capteur 8 méga-pixels
sensibilité 100 à 3200 ISO (un capteur à un niveau exceptionnellement bas de bruit de fond)
5 images/s
$1,500 US
Source :

British Pathé : une médiathèque en ligne qui contient des archives film de la branche britannique de la firme Pathé. Très inhabituel, des contenus inattendus, à voir.
Images de l'espace : j'apprécie beaucoup ces images de la NASA. Superbes fonds d'écran, par exemple.
---
Copyright (c) 1999-2008 - Yves Roumazeilles (all rights reserved)
Latest update: 30-oct-08