Can Linux replace Windows on the desktop?
My tests and trials, ideas, advice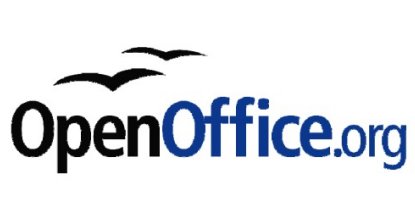 Small improvements in version 2 of Open Office: In a few words, I would like to remind you of a few of the new advantages of version 2.0.1 of Open Office (the free desktop suite I prefer to replace advantageously the very famous Microsoft Office) :
Saving files seems (to me) a little faster than before. It may be a consequence of the new file format, I'm not sure.
An old internationalization problem left in the management of the decimal point (a coma in Frnehc, a point in English), that was really annoying, prevented an easy language choice and the smooth use of the numeric keypad, finally disappeared even when (like this writer) you mix a little too many of the national versions of software programs.
National dictionaries is still not integrated to the normal install, but this is acceptable.
Finally, the graphic icons are nicer and more modern than in the past (it was long overdue).
Many other advantages, but these ones are those I consider the best recent additions (liked to the newest version v2.0.x).
Can Linux replace Windows on the desktop? (archives)
All kinds of boot diskettes: Some software applications and Operating Systems request to build a boot diskette. Sometimes, you don't know how to do this. A web site says it all: BootDisk.com.

Dynax 5D, Dynax 7D and Linux: This is a very workable combination for the digital photographer who wants to handle his images with open source software, even if this may come as a surprise for some. Here is how: "Dynax/Maxxum 5D and Linux".
---
Copyright (c) 1999-2008 - Yves Roumazeilles (all rights reserved)
Latest update: 30-oct-08