Publishing a database on your web site
---

Auctions or small ads?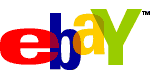 Auctions are in the air of time. eBay is pretty much the best Internet auctions service.
The best method to make money out of the Internet is to sell pure service. That's what eBay is doing. You can publish a small ad to auction a good (the category list is impressive). They organize everything (from publication to closing the deal) and grab a percentage in doing so.
Users find there the thrill of the real auction sales, a choice of goods that I found in no other Internet-based auction service (the whole world comes here to sell and buy), and superb presentation and administration.
I am not yet a user (either seller or buyer), but it's coming.

Publishing a database on your web site

Normally, publishing a database on your web site is a major undertaking. It involves using major-league tools like Lotus Notes from IBM. However, thanks to http://www.gd-ind.com/gdidb/ this is changing. They are providing tools that help translate an existing PC database into a set of HTML pages ready for publication.
That won't give you the interactivity of most databases. But these tools (see section "Software" of their web site) have the potential to ease life of many small-to-medium web publishers, just like you and me.
---

Older news are available at:
News of this site
---
Quelques applications récemment testées ici
---

Quelques applications récemment testées ici
I prefer:
WS FTP Limited Edition v4.50 from IPSwitch is a nice FTP tool that improved a lot over the year. Simple and yet full-featured.
File Back PC from Maximum Output Software can backup your disk to the network or some other drive. When you see the difficulty to find a convenient backup solution (both cheap and simple), having an additional disk drive and File Back PC is the solution.
---

Older news are available at: