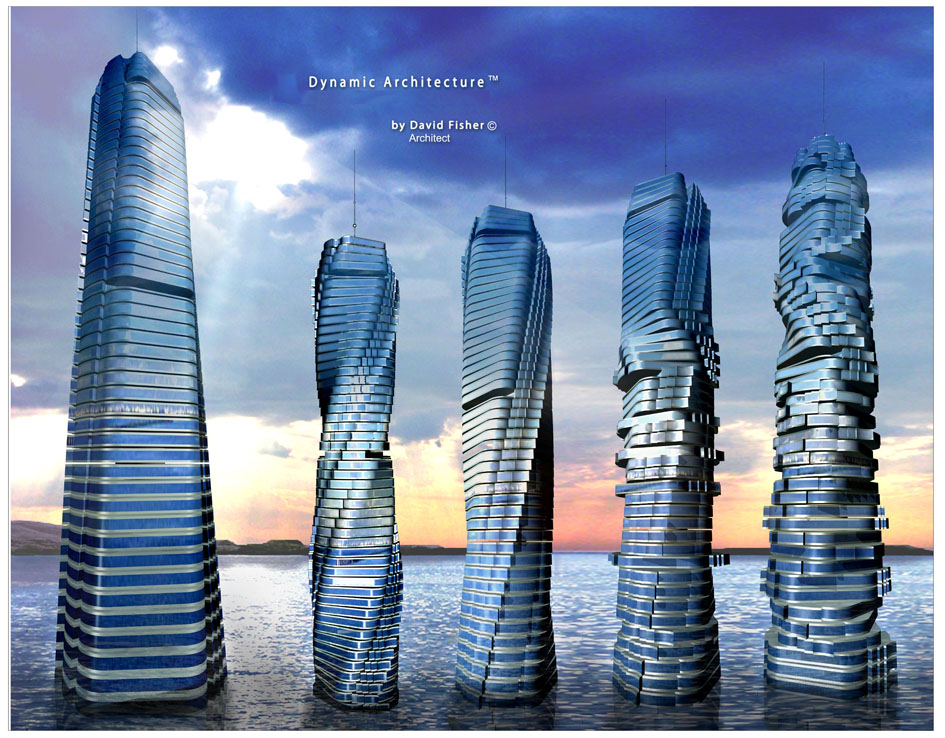 As if climbing up was not enough to create vertigo in some sky-scrappers, here comes an Italian architect, David Fischer, proposing to have a tower whose floors would rotate independently in a 68-floor tower.
This is in Dubai. This is not decided yet. But the local lack of architectural restraint make it very believable.
Thanks to Transnets.