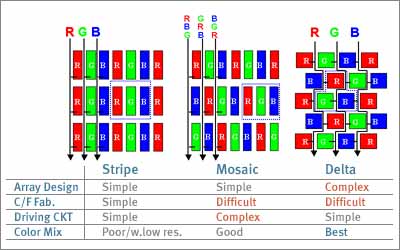 At the launch of the Nikon D300 camera, we learned that it would have an LCD screen of 900,000+ pixels. This seems quite impressive, however, it is a bit misleading. Once again a company decided to count dots on the screen instead of pixels. So, this screen is only a VGA (307,000 pixel LCD).
If I seems disappointed, it's only because I feel misleaded by Nikon. But it's still the best LCD screen on D-SLRs at the time of this writing.
Source: McNamara report.