The Panoramic Survey Telescope and Rapid Response System (Pan-STARRS) is a project that is being prepared to hunt for dangerous asteroids that may hit Earth (and possibly wipe out Humans like one did for the Dinosaurs).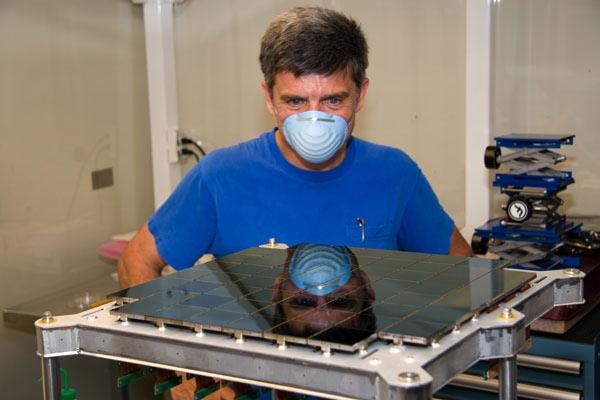 Technically, the sensor is impressive. It's no less than 40cm-wide and hosts 1.4billion pixels (can you say "1.4 giga-pixel camera"?) but there will be four of them installed in Hawai.
Source: NewScientist.