After showing here several record images in terms of resolution, here is a picture (with its own incredibly large quantity of pixels) of a record length: 100 meters. Here, panorama takes it to such extremes…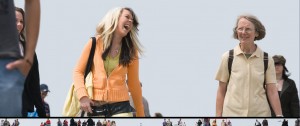 It was taken over the course of 20 days and includes 178 different people.
Source: Simon Hoegsberg, via The Online Photographer.