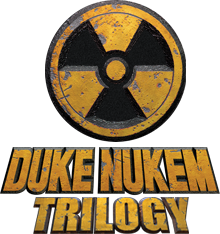 You have certinaly heard about Duke Nukem Forever, if only because you are interested in PC video games. As a matter of fact, this is (was) a game frist-announced in 1997 as the sequel to Duke Nukem, Duke Nukem II and Duke Nukem 3D (the Duke Nukem trilogy), the last of them being a First Person Shooter (FPS like Doom, FarCry or Crysis) whose success was partly based on its very high level of violence (blood, dismembered corpses, etc.) Whatever! Many old/mature video gamers were awaiting the real availability o this game which well earned its title of best vaporware for many years.
Rumor was running for weeks that, 3DRealms, the developer, had finally closed doors. Take-Two still has the exploitation license, but the horizon is really dark. Some hope to see Duke Nukem ressurect, but… Apogee software, LLC confirmed its willingness to keep developping the trilogy (for the Playstation Portable & Nintendo DS), but… Take-Two attacks 3DRealms and Apogee dragging them to the Judge, but…
Duke Nukem was known for its one-liners; The new one was about to say:
"How would you like a C-4 enema?"
"How would you like a C-4 suppository?"
"This will help your constipation"
"Blow it out your ass"
"Bottoms up asshole"
"Turn your head and cough"
"Gluteus explodeus"
"Right in the Keister"
"I aint blowing smoke up your ass"
"This is about to impact you colon"
"Montezuma's revenge"
"Colon-ize this motherfucker"
"I'm going to stick this where the sun don't shine"
"Always be finishing"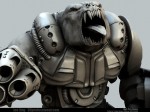 Finally, the end is so true that developpers started to leave 3DRealms and are actively looking for new jobs. Even worse, the game assets are dispersed widely: The Web sees the distribution of many good pieces of work, 3D models, script/plot contents (only 60% finshed), many objects and backgrounds, etc.
You can also find
28 screen copies for Duke Nukem Forever
videos like the following to see were it really went
At last, you can read the Wired eulogy.
The most fanatical readers/gamers will want to check the only real review of this (unfinshed) video game.