This is a game for non-gamers. The aim is to reach a total of 2048 on a 4×4 grid. The mean is to align two identical figures to add them: 2 + 2 = 4.
You can play 2048 on iOS (iPhone, iPod, iPad, etc.) or on the web.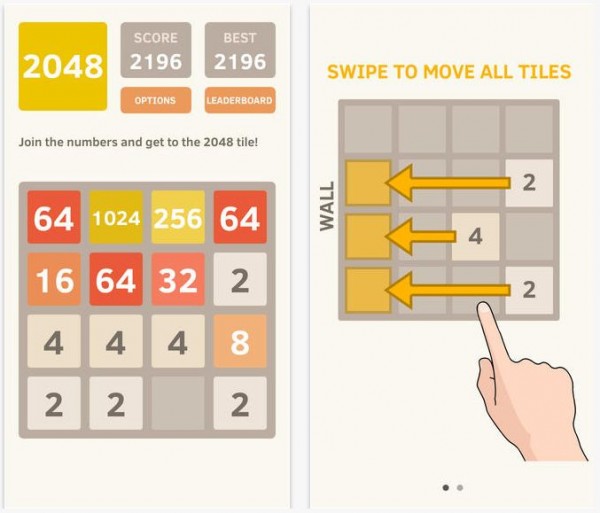 Please, before you start, make sure that you don't have anything else to do in the coming month.