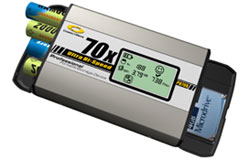 As I still advise to buy a CompactDrive PD70X to empty your Flash memory cards, I had to inform you about a weird little series of incidents I have had these recent days with my own device.
To my knowledge, the Compact Drive PD70x is only available from MacWay (in France) at a reasonable cost of 259€.
Right now, there is an offer for an added free 12V car battery charger that will be welcome for all interested into photo safari or any other outdoor photo activity forcing you to stay far from a 2″0V plug because you are in an SUV or a car.