Sony just announced the new Digital SLR bodies for the high-end of a line started last year with the Alpha 100. No names yet, very few features described, but already some elements to keep in mind.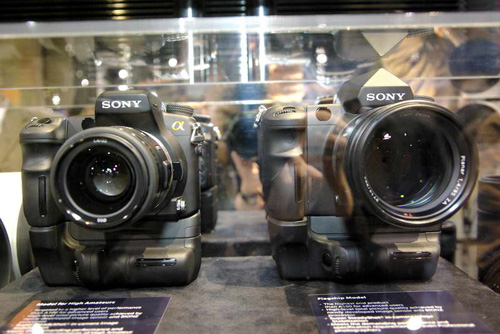 Availability: Some time this year for one of the cameras (you can't get more fuzzy than that!)
Both cameras will have Super Steady Shot (Sony's technology to stabilize image by moving the sensor inside the body). Both will be extended with an external/additional grip.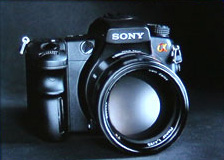 One of the products (for high amateurs) should be described as:
Higher end/higher performance than the Alpha 100 (many people wanted a Dynax 7D replacement)
New sensor (it is not said if it will be more than 10MP or larger than APS-C)
higher-rez BIONZ image processor (suggest more than 10MP resolution)
The other one (the flagship model) looks quite ugly in its PMA display. I wonder where they found the idea of moving back in time to this design. It seems that they wanted to make it look definitely serious. But the body displayed here could well be inert rather than a full working prototype (my feeling only). I'd bet that this one will not ship in 2007.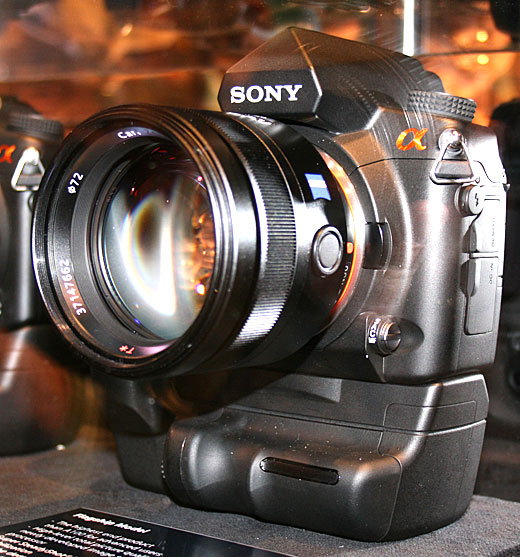 Complement: Sony will launch some more lenses as 24-70mm f/2.8, 70-300mm f/4.5-5.6, DT28-250mm f/3.5-6.3 (nice zoom ratios).
Source: Gizmodo, The Photo Station and Photim forums.