You may remember when I previously wrote about a nice little Windows utility for Mind Mapping (a simple way to organize your thoughts and to direct brain storming sessions).
Today, thanks to Download Squad, if you are interested in this technique, I can recommend that you have a look at the following tools that are available online. They look quite good (look and feel is important for such tools).
MindMeister is quite efficient and very complete. The mind maps can take about any form.
bubbl.us is less complete, less flexible (it has an intrisic hierarchical architecture that may not be necessary), but it compensates this with a very pleasant interface.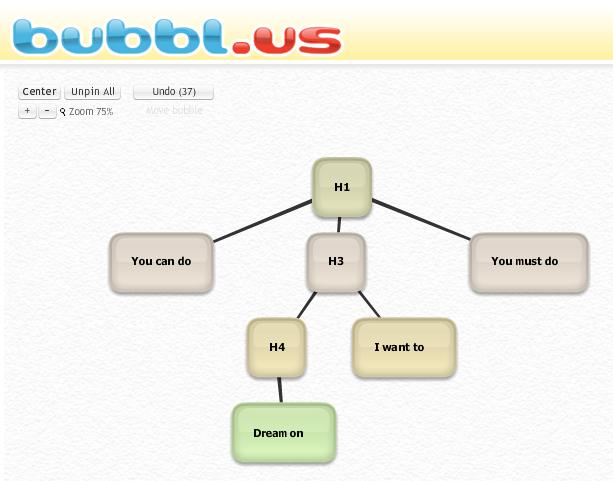 Since both are free and online, why not try them?