Do you love watches? Are you a geek? You should love these surprising watches.
WebTime Series Elite is displaying time by the alignment of the colored polygons and the vertical scale: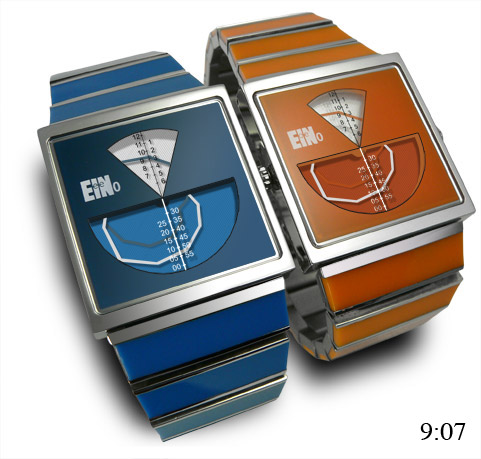 Shinshoku prefers to use a colored light code: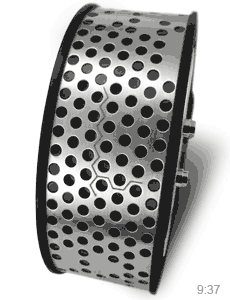 Seiko's e-Ink is more a prototype using flexible electronic ink or electronic paper to display time. There are two modes. One is rather clear and understandable; The other is more mysterious but very elegant.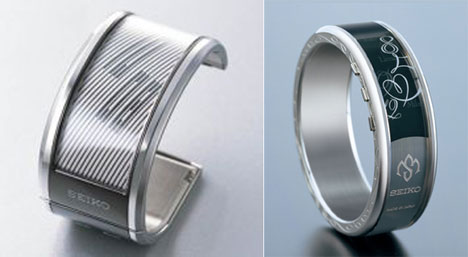 The two first ones are available at the very surprising Tokyo Flash web site. But the last one is not available yet.
Last information: If you need to know the price, it's that you can't afford them. Anyway, they should sell as well as sodas during a hot Summer.
Complement: The INQUIRER Top 5 Tech Wristwatches.