Panasonic had previosuly said that they wanted to seriously join the croud of camera manufacturers with a medium- to high-end Digital SLR. But up to now they did not disclose much.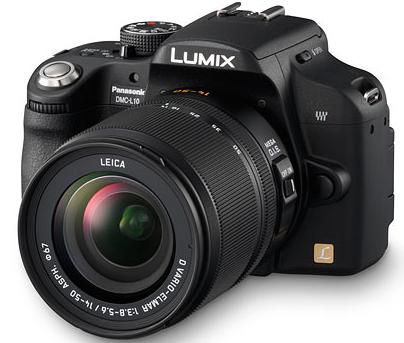 But now, there is more to taste it: a preview of the Panasonic DMC-L10 at DPreview, an analysis at PopPhoto.com and a Panasonic Press Release at Photography Blog.
To my eyes, the most interesting or notable features are:
Orientable 2.5″ LiveView rear LCD display (the most flexible of D-SLR rear displays)
10.1-Megapixel Live MOS Sensor in Four-Thirds (4/3) form factor (compatible with the wealth of 4/3 lenses)
Supersonic Wave dust-cleaning for the sensor (this technology is expected to provide the best-in-class dust removal as proven by Olympus)
Image stabilisation (Mega O.I.S.) included in the lenses (as for the standard LEICA D VARIO-ELMAR 14-50mm/F3.8-5.6)
You can bet that this camera will be helping a lot of point-and-shoot compact camera users to move to D-SLR level because of the right blend of ease-of-use and high-end performance.
Others articles about the DMC-L10 found on the web: