After all, even the most cool-headed men can sometimes appear identical to the most futuristic Sci-Fi authors. The promoters of a mad Japanese project make it obvious with this tower (should I say "sky-scrapper"?) of 13,000ft high that could welcome no less than a million souls. A tower that Taisei Construction Corporation (TCC) intends to build in the Tokyo bay in Japan.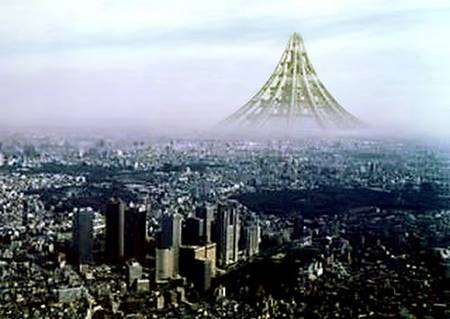 I am not prone to vertigo, but I would still be worried if I had to evacuate such a building…
Source: Futura-Sciences.