Sometimes, watches can be both good-looking and strange. I found recently a series of interesting ones where the designer went overboard with ideas to make the watch more unique.
Of course, we can start with Romain Jerome who designed his jewels from rusted steel and coal taken from the Titanic shipwreck. The result is actually a bit surprising but quite wearable: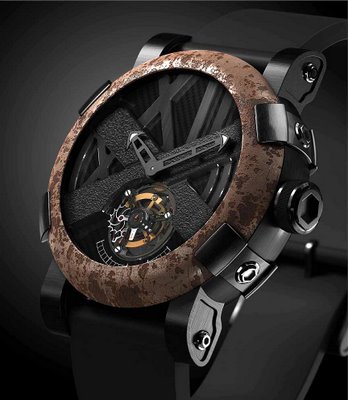 Romain Jerome – Titanic DNA Tourbillon
But if you just want complex watches (or insanly complex watches with ridiculously high prices), you can stop by oobjects and see their list of the 8 most complex watches.
Or you can just try to make a fashionable design like Starck with its Snake (from Fossil):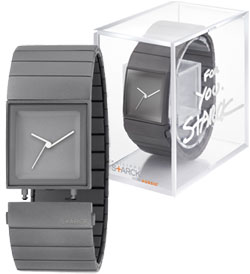 Starck – Snake
But I would still prefer the original: I feel that this is too much of a cheap copy of the great Rado Ceramica series: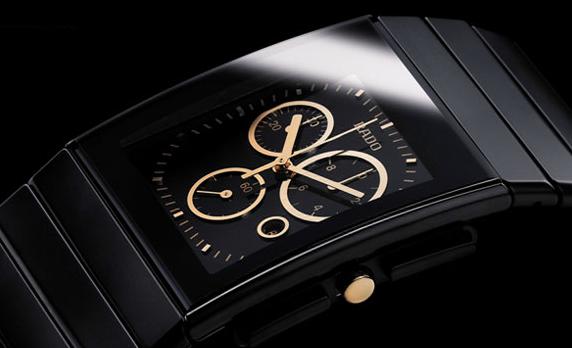 Rado Ceramica
But what is better than asking a designer to use material that is not even from this Earth? Look at the meteorites, they are often made of a core of iron and nickel alloy. Use it to make the watch, take inspiration from the intricate designs created on their surface by the extreme conditions of outer-space void.
Then you get something quite unusual. It's not merely rusted. It's worked to a Widmanstätten Pattern that make them utterly recognizable.
Like the Calibre T21 Muonionalusta Meteorite Tourbillon from Antoine Preziuso: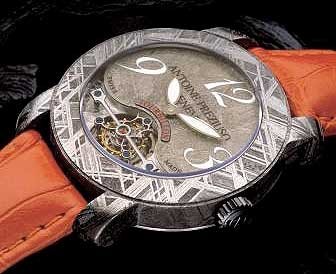 Antoine Preziuso – Calibre T21 Muonionalusta Meteorite Tourbillon
From the bottom of the seas to the end of the galaxy, your watch is merely a matter of personal choice.