Triumph, famous brand of feminine underwear well rooted in Japan, insists on answering to the finest needs of their nippon customers.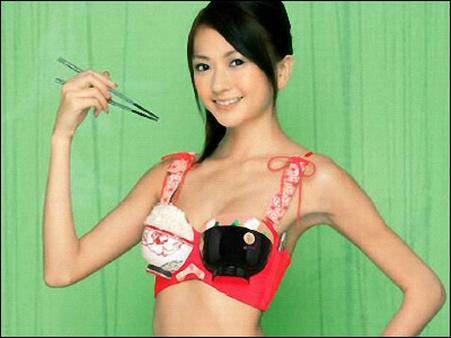 Today, it's a piece of underwear with the following advantages:
at the right side, a bowl of rice,
at the left side, a bowl of miso soup,
chopsticks provided in side pouches.
They prove that a woman's breasts can provide good food in a nicely presented package.