The largest gull of South-American continent, easily recognized from its plummage and the red spot on the inferior mandible of its yellow beak.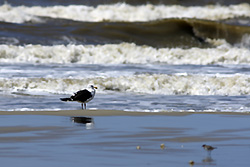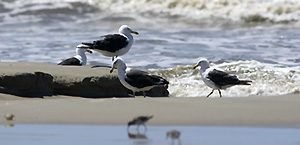 Click on the thumbnails image to enlarge them
Kelp gull (Larus dominicanus, Goéland dominicain). Brazil, 2007.
Note: These kelp gull photos are the beginning of a series of images I brought back from Brazil in last January. You will see here one post every two days with a new animal (mostly birds), with one or more photos. Keep visiting us.