Canon is definitely an innovative brand for the marketing of photo products. For years, regarding single lens reflex cameras, Canon specialized in products clearly ahead of their time; I think about the Canon EOS 300D, of course, which surprised/shocked the market with a price so totally different from the rest of the digital SLRs that it allowed a whole new generation of photographers to move to digital. But there was also the Canon EOS 5D to bring a Full Frame sensor which is still appealing to many a photographer (wait for a post about this in a few days).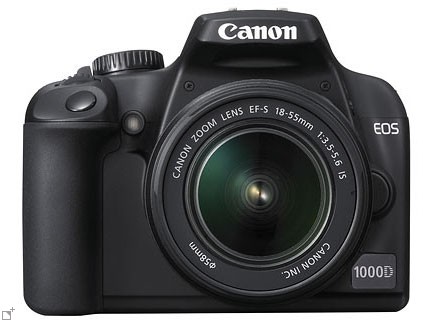 But Canon does not stop here. A few days ago, the Japan brand announced a Digital SLR, the Canon EOS 1000D / Canon Rebel XS opening the doors of the D-SLR market to those who where still staying with bridge cameras.
Of course, nobody could compare the technical features with the high-end products that is catching our attention in most of the posts here.
10 mega-pixels: it's not much, but largely enough for 99% of the Sunday photographers
7-area AF: just right
Continuous shooting at 3 fps in JPG (or 1,5 fps in Raw): certainly not pro-level, but more than enough to shoot holidays and families
2.5″ LCD with LiveView
Price: 699.99€ / £579.99 with a lens (stabilized 18-55mm) or 599.99€ / £499.99 body only.
Available August 2008 (no date for USA launch)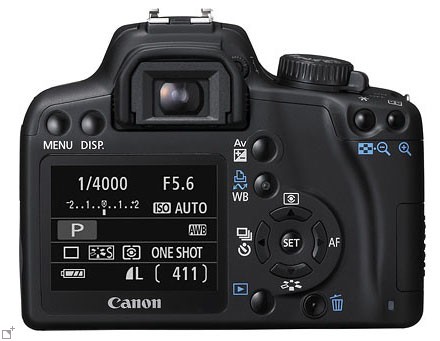 If this camera is aiming lower than the current Canon EOS 450D / Rebel XSi, it will still find some competition with the Nikon D60 and the Sony Alpha 200.
Images (sur DPreview).