In preparation of the Photokina 2008, Sony just announced its newest digital SLR photo camera in Full Frame sensor size, the Sony Alpha 900.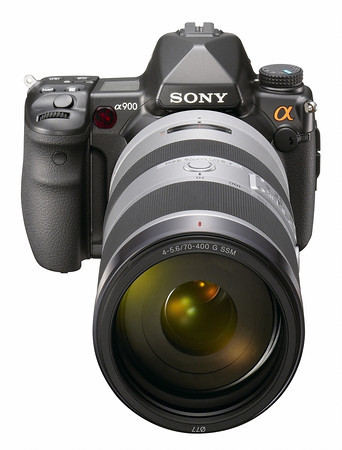 Specification
24,6 MP with Full Frame 35mm sensor
A-to-D conversion with 6000 amplifiers (to reduce pixel noise)
Dual BIOZ processors
In-body stabilization (1st in this category)
Viewfinder with 100% coverage and 0,74x magnification (best in class)
Replaceable focusing screen
10-point new AF system (with central dual cross)
Continuous shooting at 5 fps
Intelligent preview allows to keep a RAW image for digital processing (white balance, dynamic range) without writing it to memory
EV bracketing with ±2EV range
13 creative styles and 3 programmable modes
Image Data Converter SR3 software even allows to compensate for corner light fall off (vignetting)
HDMI output and Photo TV HD mode
Magnesium body, rubber seals
Rugged shutter (for 100,000 cycles)
3″ LCD screen (921,000 pixels)
Secondary LCD screen on top
Price : $3000 (converted to around 2100€), but the real European price will be 2800€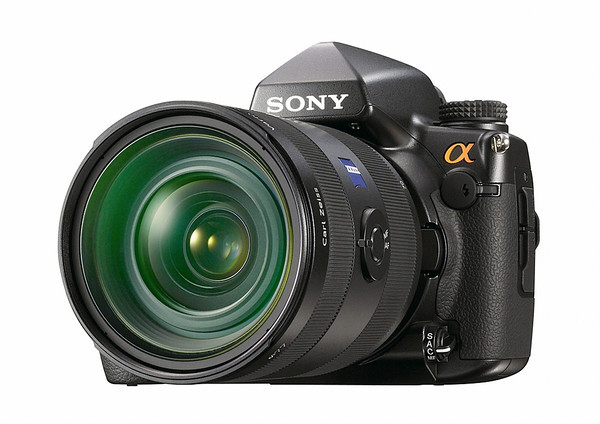 Comments
Nobody will even be surprised after the any leaks, pre-launch annoncements, pre-information, near-previews of these last days. Despite the surprising lack of LiveView on the LCD back screen, it seems that the camera is everything that was expected and maybe a little more.
It's just that the price will be at the highest possible point for this kind of product. Sony does not want the Alpha 900 to enter a cost race (at least, not right now). But if the conversion rate was applied correctly, 2100€ could become a killer for Nikon and Canon competiton. Unforunately, the real price will be 2800 euros. This is quite expensive, but in line with the rest of the competition. Sony Alpha 900 is still a pro bargain at such a price.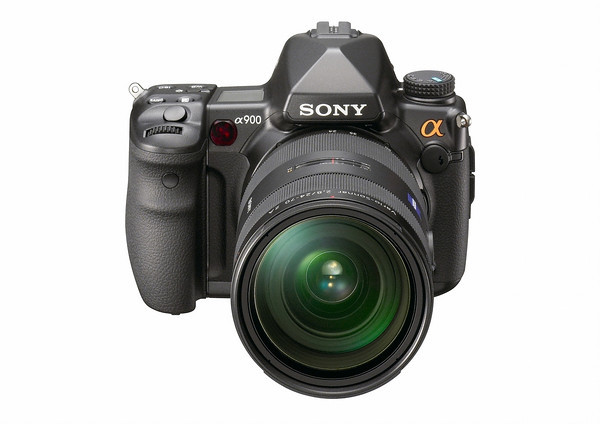 Last bit of information : As I told before the press was under embargo on the information about the Sony Alpha 900. Chasseur d'Images (France) just published a detailled analysis of the Sony Alpha 900 in its October issue. To be noticed: There is nothing about Canon or Nikon further new products (apart from the already clear Nikon D90 and Canon 50D).