Giraffes, here is a weird animal. On of the real bizarre things in nature.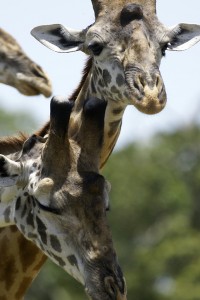 You can often see young males fighting: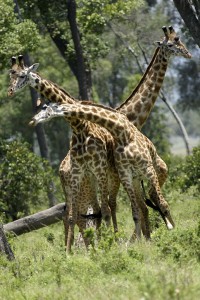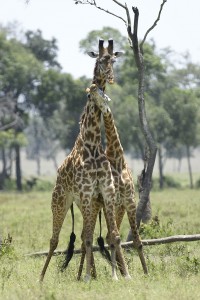 It seems that they are fighting in a very slow motion.
Despite that, it is a very aggressive behaviour and the males use that to decide hierarchies and access rights to the females.
.
You can click on the thumbnail images to enlarge them.
All images are Copyright 2008 – Yves Roumazeilles (all rights reserved).