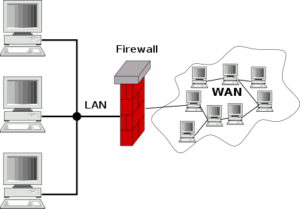 You should protect your computer when navigating on the Internet. However, Microsoft would have you thinking that the embedded firewall provided by Windows is good enough. Actually, there is much better software to replace it. And not everything is expensive:
Comodo Firewall Pro (Freeware): Free and powerful, what do you want more? It's also clean, simple, yet feature-loaded.
ESET Smart Security (Shareware) is expensive at $60, but has a very small memory footprint.
ZoneAlarm Free Firewall (Freeware) also checks your PC's activity when you go to the Internet.
Your router's built-in firewall: If you have one, this is one of the best and cheapest solution. And it's already working for you.
Windows Firewall: It's not that bad and it's already included in Windows. But don't try to get it doing exactly what you want, it has a mind of its own.
Recommended from LifeHacker [Hive Five].