Hermanus, in South Africa, considers itself as the world capital of "whale watching from the coast". Reading this on the Internet reeks of overblown marketing. You can easily imagine this applied to the back of a whale far on the horizon calling for the use of the biggest binoculars.
Nothing would be more wrong! You sometimes need a little patience but, between mid-July and the end of September, you can easily see whales playing in so little water that you'd believe they have been paid by the Mayor and its tourism committee.
Take two hours and stop when the weather is clear, use the public benches or the rocks at the top of the cliffs nearly in the center of the Hermanus town and wait… You'll see a whale; With some luck you'll see a mother and her calf (like the ones we saw, below) or a Southern Right Whale breaching waters once or twice in front of you. We stopped for a picnic. No need of a large tele-zoom or similar pro photo equipment!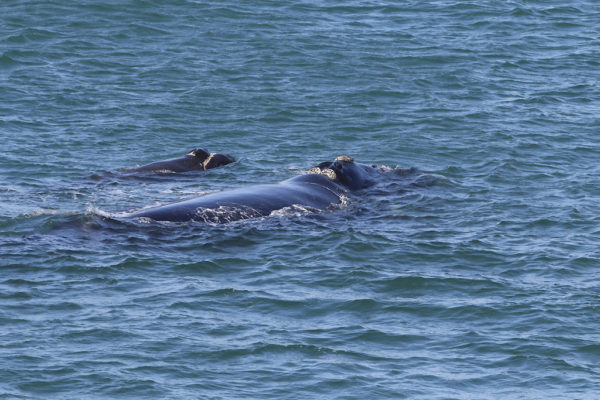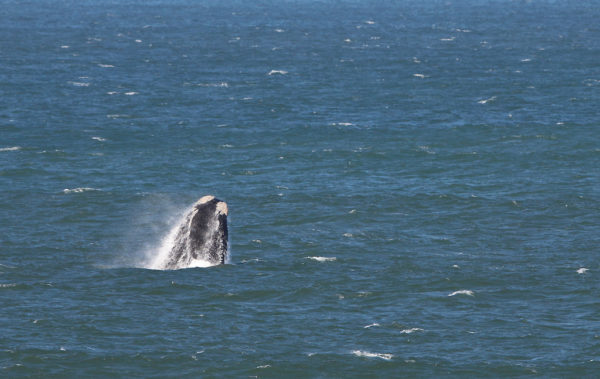 If you are not happy enough, you can try a little harder and check for whale playing in the waves in front of the beaches, but it's easier from the cliffs.