During a recent visit to the La Flèche zoo (in France, South of Le Mans), I had the opportunity to stop for a small time in front of the grizzlis' enclosure. Three nice bears (2 males and one female) with enough space to frolic around and young enough to love demonstrating their strength in relatively violent games.
I would not want to be standing on the path of the paws when they thump each other, even if they visibly don't intend to hurt themselves. Combat sports of sorts.
Even more spectacular, the two fights I wtnessed were happening in the small marsh at the bottom of their enclosure, adding
Encore plus spectaculaire, les deux combats que j'ai pu voir se déroulaient dans l'espace aquatique en bas de leur enclos, adding water splashes to the sudden moves of the animals.
Many snapshots, many misses, a few good ones that I want to share here.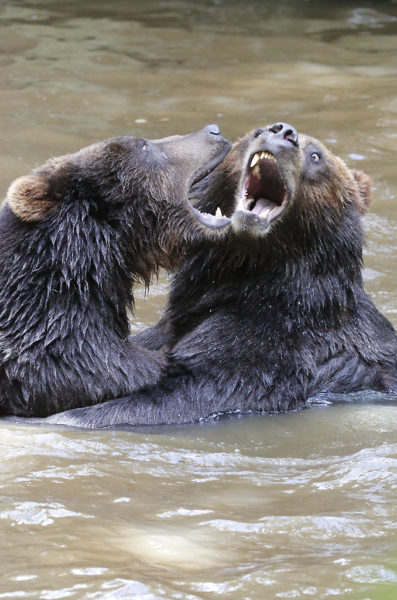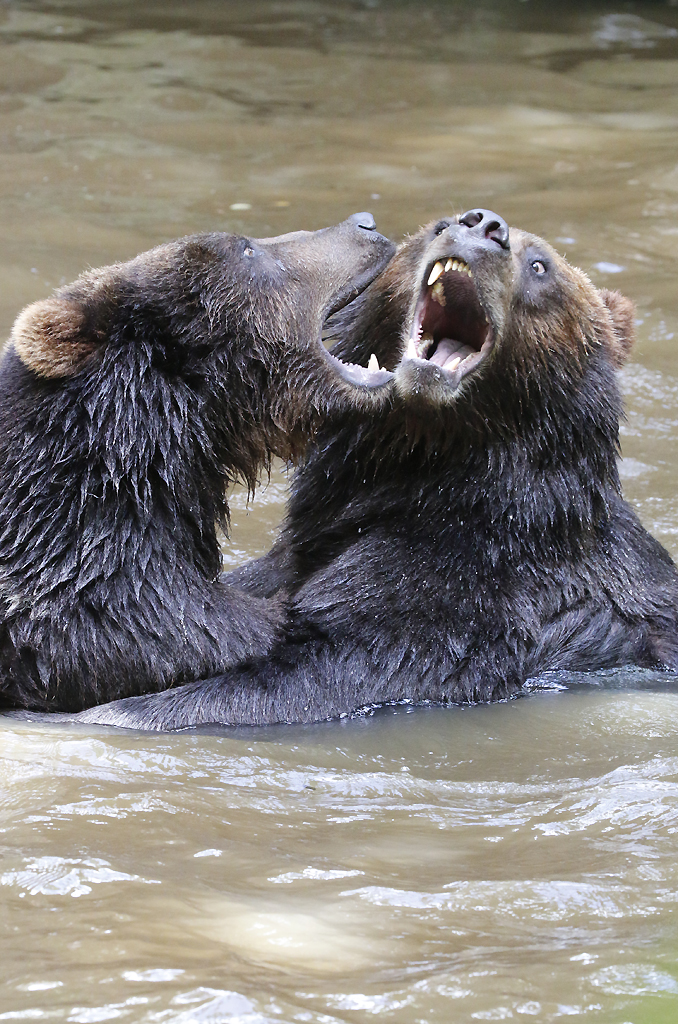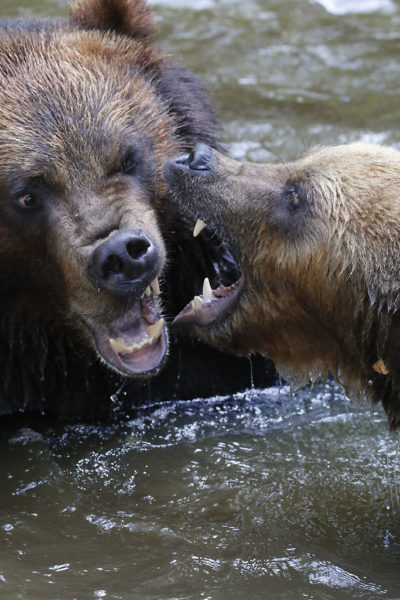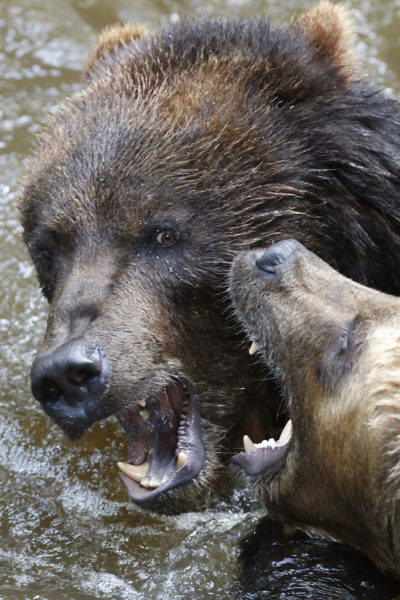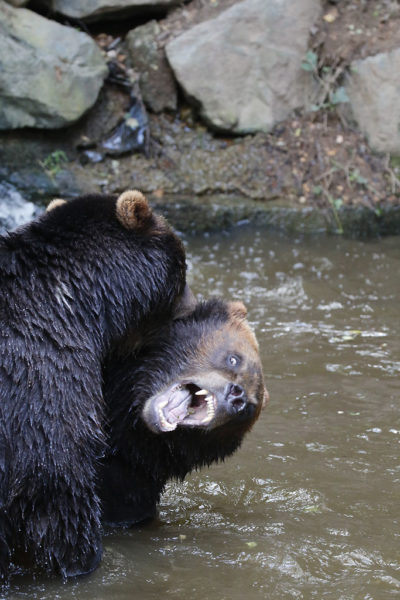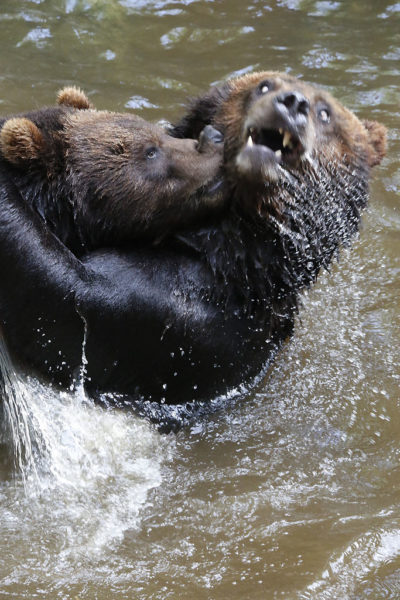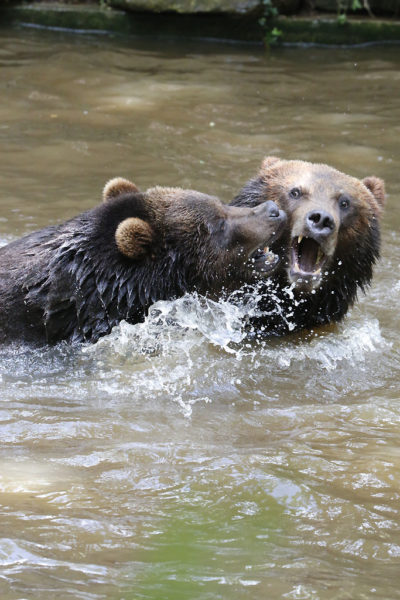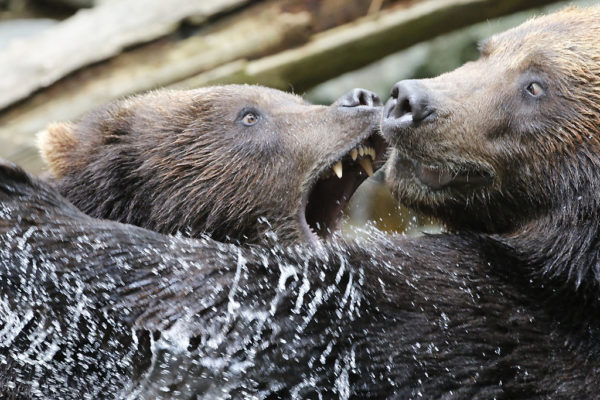 I hope you liked it. Personally, I had real fun with these fighting brown bears.