When tens of thousands of birds nest on the same cliff face, conflicts cannot be fully avoided. But when your neighbour needs to literally trample your own bed to reach his room, shouting is soon not enough.
It seems kittiwakes are permanently bickering. This could be easily understood from the fact there is limited space to build a nest and a bird would not want to lose its chance to reproduce. But kittiwakes are specially active.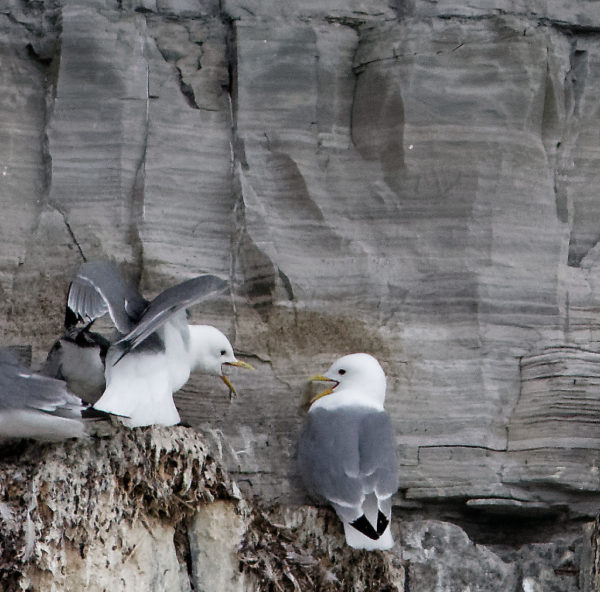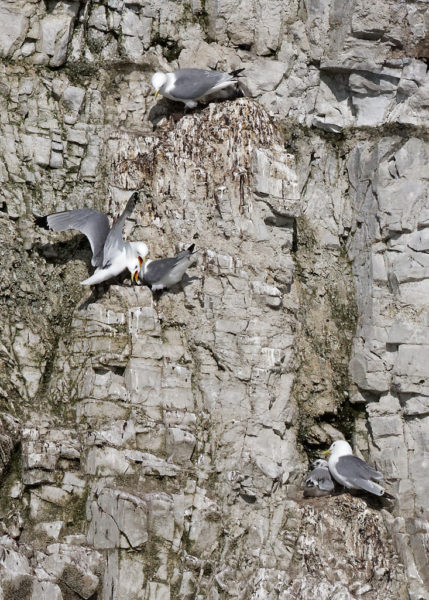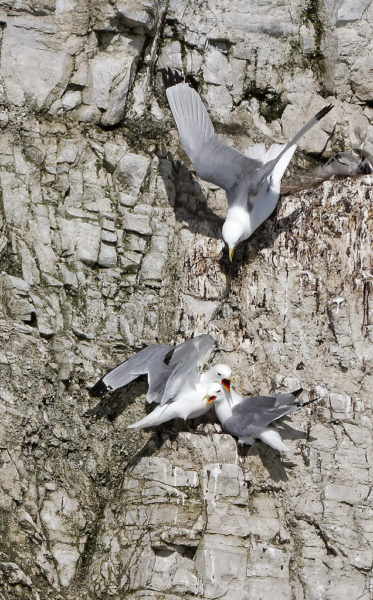 Black-legged kittiwake (Rissa tridactyla, Mouette tridactyle).
Prince Leopold Island, Nunavut, Canada.
August 2016.