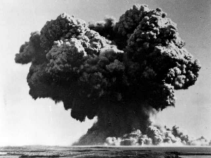 After several weeks of companies lining up to recall portable PC using Sony Lithium-Ion batteries (Dell, Apple, Lenovo/IBM, toshiba, etc.), the Japanese manufacturer decided to move boldly: In order to avoid further spontaneous combustions and explosions, all laptop PC batteries using the Lithium-Ion technology from Sony are subject to a worldwide recall.
There were already 7 million batteries recalled, but the figure is sure to climb quickly knowing that Sony is the leader in Lithium-Ion batteries and produces for a number of other companies that only rebadge the original product.
Side note: After a first move of prohibiting laptops on a brand-based rule (by three airlines already after last week incident in Los Angeles airport), Virgin Atlantic has been starting to limit flight only for those models at risk: You may be flying with your old Dell on Virgin if its battery technology is different.