Lightzone is a RAW manipulation tool ("Your personal digital darkroom") that some people like a lot for its specific set of qualities (clean neat interface, support for a lot of RAW file formats, ability to handle batch jobs, end-to-end color management) despite its hefty price tag ($150 for the Basic version and $250 for the Full version for Windows or Mac).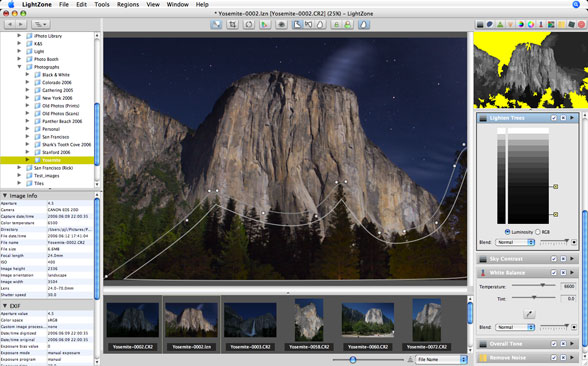 Now, thanks to Download Squad, I noticed that there is more than the 30-day trial version that you could be interested into. Light Crafts made LightZone available for free for those of you running GNU/Linux. I would say that it make sense to have a partition running Linux on your PC (or maybe even a LiveCD boot and some reserved disk space) just to be able to run some useful applications like LightZone on your computer.
The Linux-based LightZone is essentially the Full version of the software application, so it's a really neat bargain.
However, you will not find it on the corporate web site of Light Crafts. You should go to the specific LightZone for Linux web site. Light Crafts is OK with it, but does not want to support this version. However, since this is good software…
PS: After all, it looks a little like the shareware strategy of some years ago. You can use my software application, it should be attracting you to pay in full later for additional benefits (here, to get to run it natively on your Mac OSX or Windows).