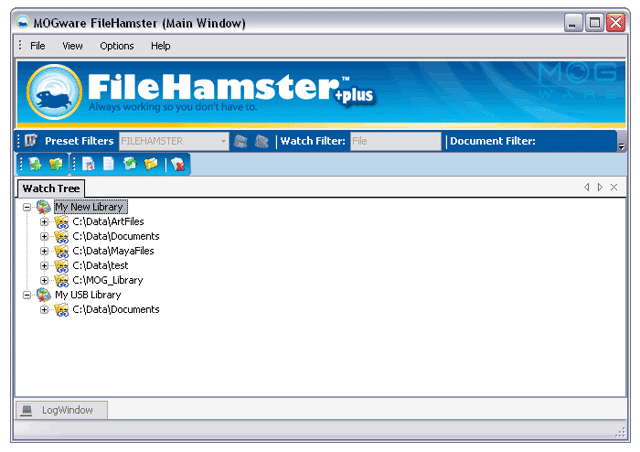 It's often (but not often enough) repeated: data backup is a critical element of the security of your data. Too often, we frget about it because of a lack of tools easy enough to support it without significant user involvement.
Here comes the main advantage of the excellent freeware tool for Windows: FileHamster from Mogware.
It automagically produces backup copies of your files any time you change them, immediately after you modify, copy or save the files. It merely opens a small window for a second to give you a chance to input some additional commands on the fly, but it is easily forgotten as less than annoying. And all the changes to your data are recorded as long as they are done on the disk drive.
I have been using at the office for the recent weeks and it is very efficient. Data restoration is even simplified by the fact that backup copies are stored as clear separated files the can be easily copied back in place (the file names use a naming convention easy to decode with the date of saving).
More details on their wiki.
Sources: Lifehacker.