Gran Turismo: An enthusiast's PC geared towards PC gaming
Easy Penny: A very reasonable PC able to sustain a few years without letting its owner down
Having previously chosen AMD processors for the two optimized PCs we are trying to build, things will be relatively easy. The integration of the memory controller in the CPU is a great advantage since it levels off the competition for performance. We only have to choose based upon options and features.
For Gran Turismo, the fastest PC, we decided to favor extensibility with many external peripherals. We opted for the ASUS M2N32-SLI Deluxe motherboard:
Passive cooling to limit noise
Two PCI Express 16x slots with SLI support to accept a future two-graphics boards configuration using nVidia SLI boards
Many interfaces (USB, FireWire, SATA II)
ATX format, for an easy choice of computer case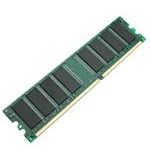 We will add 2GB of DDR2-SDRAM memory using two slots with PC6400 – 800MHz in CAS 5-5-5-12 configuration (two sticks will be better than one from the performance point of view). The extensive price drops of this year are very helpful leading to only 86€ for Corsair-branded memory sticks.
If you happen to be willing to play with games under Windows Vista (for example, in order to take advantage of DirectX 10 that is not yet available under Windows 2000 or XP), you should seriously think about going up to 4GB (more or less, 2GB used by Vista and the rest being eaten up by big games or memory hogs like graphics applications or PhotoShop CS2). For a mere 86€ more, of course.

For the cheapest PC, we needed to keep the ATX format advantage, but the integration of a graphics card woudl allow to lower down overall price significantly: We opted for the Gigabyte GA-MA69G-S3H motherboard that has an on-board Radeon X1250 graphics chip to avoid paying a separate board (it will be possible to buy one later when money is available to the owner).
Its memory will be limited to 1GB for now, but you can easily extend it now (for a limited cost) or later (when really needed).
We will add more to the configuration in future posts, but we currently have:
Gran Turismo: 113€ for an ASUS M2N32-SLI Deluxe motherboard and 86€ for 2GB of DDR2-SDRAM (current total: 367€)
Easy Penny: 91€ for a Gigabyte GA-MA69G-S3H motherboard and 43€ for 1GB of DDR2-SDRAM (current total: 232€)
All prices are the best we could find in France at writing time.