Major works of classical music are written on musical scores that can be superb (not only musically, but also graphically). Unfortunately, it is often impossible -for those who had not the proper education- to keep reading a score while music plays.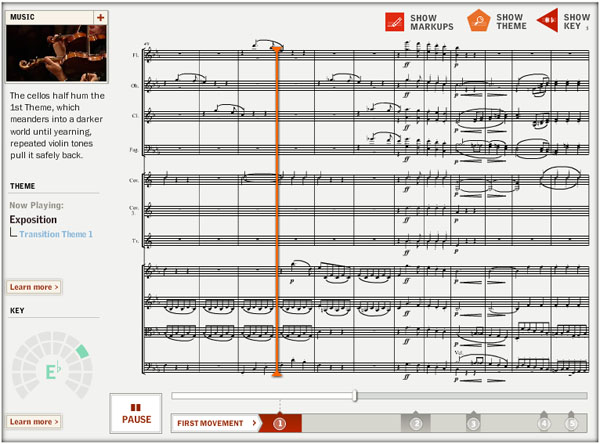 What is offered by KeepingScore.org with Flash animations is simply gorgeous and allows to follow the music of masterpieces of the classical répertoire:
It is absolutely superb to listen to and to see.