What happens when you translate English to Chinese to English? This is the question that should have been asked before translating the subtitles to Star Wars, the revenge of the Sith (or is it Star War, the backstroke of the West?)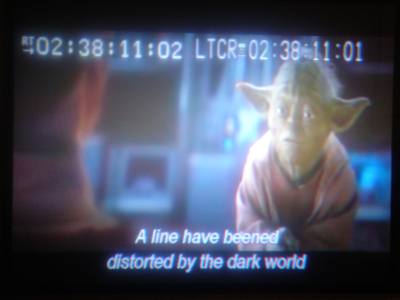 It's so bad, that it may have been good to store it under "culture".
Source (with many more examples): DynamicDiscord.