A few weeks ago, in October 2007, I was in Brazil shooting wild life images. A lot of these photos are showing birds and their beaviour. Interestingly, when back in France, I found a photo and an article in ScienceBlogs Select where GrrlScientist was surprised by a behaviour from a Great Blue Hero I had observed several times in other heros like this Cocoi: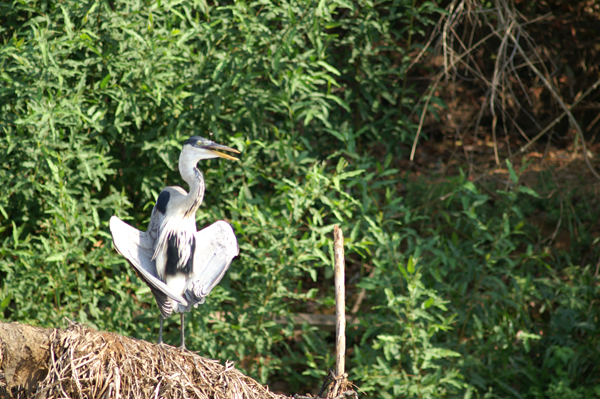 It seems that this position of the wings is used by heros trying to dry in the sun. Far from being really exceptional, it is a common attitude of these birds in this Northern part of Brazil.
Note : If you want to see more images like this one, just keep checking the Photo Safari or Wildlife Photo themes. I'll keep updating them with more wild life photos (of heros and others) in the coming weeks.