Burj Dubai is the name of a Dubai construction zone current being modelled. It will host the most surprising series of buildings of astonishing proportions. The most obvious one is the Burj Dubai tower aiming for world record in the middle of 2009.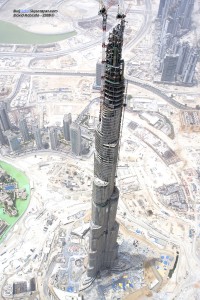 But there will be also this huge fountain which will be dwarfing the water jets of the Bellagio in Las Vegas. I saw them perosnnaly, they are impressive, but the idea is to lead the way to a wholly different scale. I guess the noise will be impressive, too.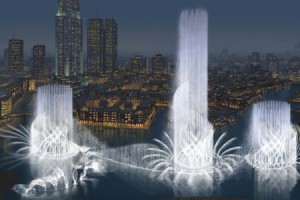 Sources: LuxuryLaunches.com & BurjDubaiSkyScrapper.