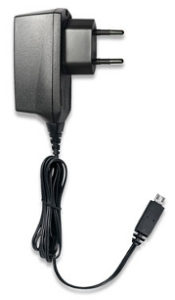 Thanks to European Community! It just proposed, no! Announced that they would force the mobile phone manufacturers to all use a single type of battery charger.
It's been years that we all accumulated chargers ready to be abandonned because none is compatible with more than one phone. The EC decided to reduce pollution linked this electronic waste. A European regulation nobody will ever regret!
The universal charger will have to use the micro-USB interface already found on some existing chargers here and there. It will deliver 5V output in a maximum of 2.5 watts.
When will it be compulsory for photo cameras, PDAs?
The GSM Association (no less than 17 phone manufacturers) is setting up plans for an accepted 2012 target.