While you may be lucky enough to see whales from the sky like we did in August 2015, thanks to African Wings in Hermanus, the most common way to approach these huge mammals is taking a boat tour in a location where they are seen quite usually. Since whales are relatively common during Summer near the Indian Ocean coast of South Africa, we decided to try our chance at that from Cape Town.
While touring the Internet to find the best tour provider, we quickly identified that they are plagued with a serious issue: Weather can be quite tough and leading to significant waves rolling toward Africa. Apparently, even the most seasonned seamen can find it disturbing on the relatively small boats used to run to the whales. In many cases, it appears that most of the passengers spend half of their touring time the eyes into the paper barf bag. Not a good way to see whales.
So, we chose to tour in the mot closed bay of the region: False Bay, nearly in front of Cape Town. Tours leave from Simon's Town and we chose the smallest boat (to avoid behind packed on the 3rd row of spectators, which would make taking pictures a minor brawl). And, here we go with Simon's Town Boat Company.
We first saw a humpback whale from a bit far (you may be happy to see one, but it's only a fairly recognizable shape):
But there was a real school of southern right whales in the bay. They are easily recognizable from the white callosities on their forehead.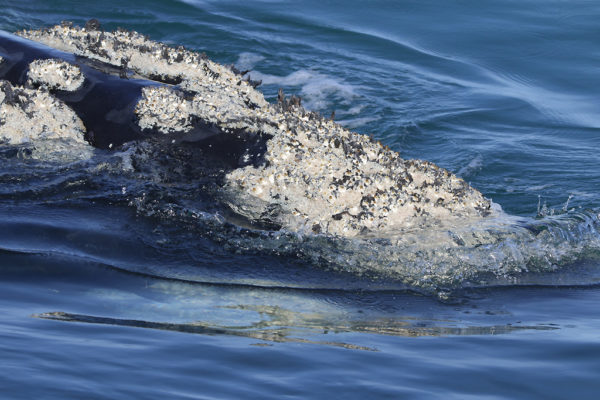 They are not easily frightened (if the boat goes real slow), even when they are playing together: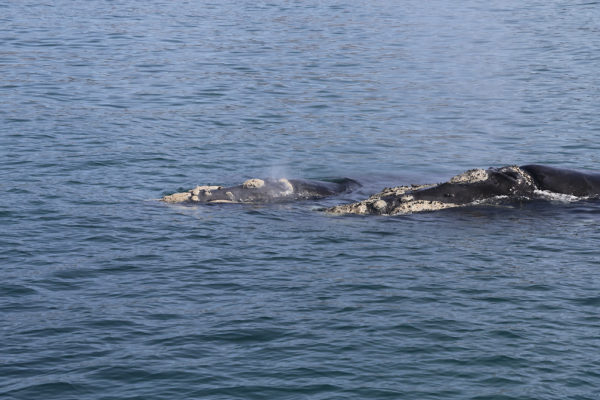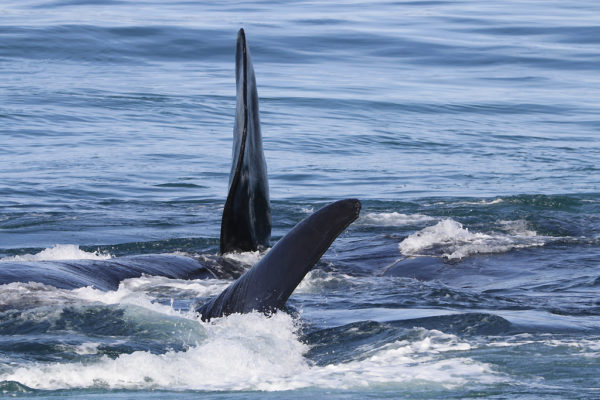 But one of the finest moments is when these huge cetaceans show their tail out of the water.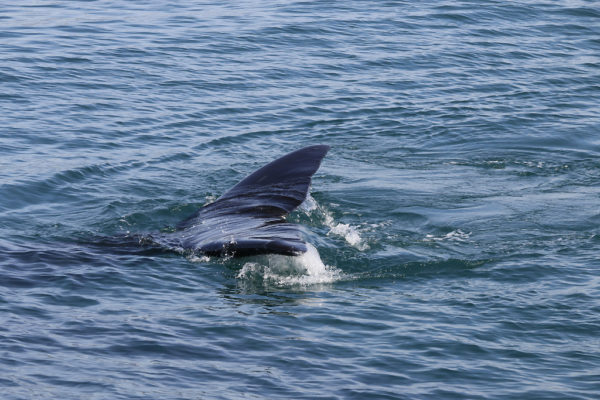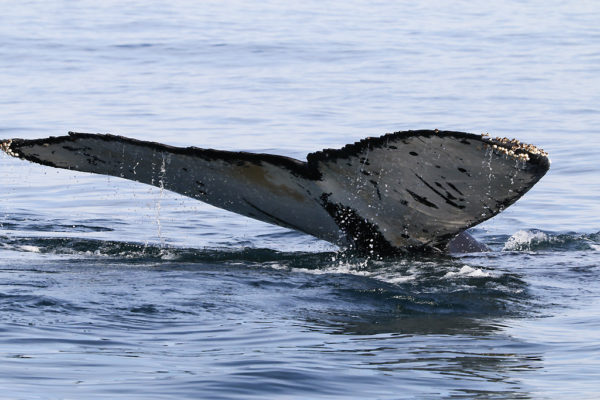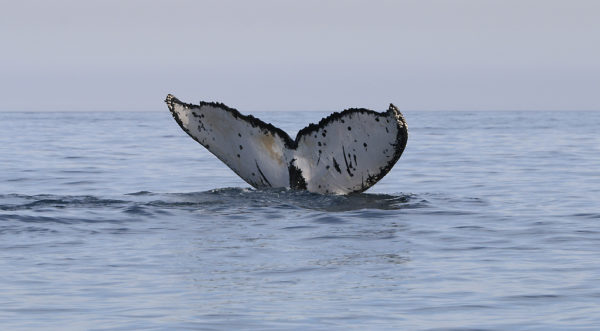 I have to admit that we were extremely lucky: Marvelous weather with strictly no wind. So, the tour was perfectly quiet, but we could not compare with other more usual situations. I would still recommand Simon's Town Boat Company.