Two news from Japan that I stumbled upon recently, but which are so beautiful that I immeidately wanted to share them with you here.
First, a collection of 1000+ wood-block engravings from Japanese master Utagawa Hiroshige also more simply known as Hiroshige at ArtsMia.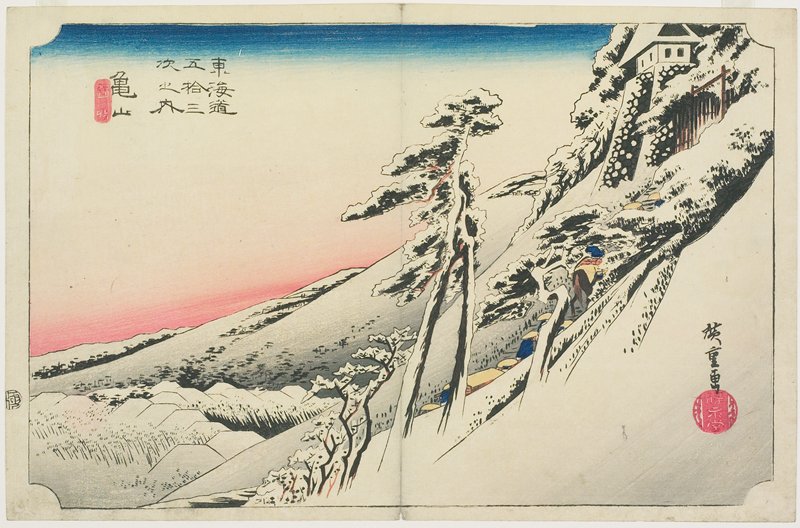 Hiroshige is an artist who understood how to marvellously renew the traditional art of Japanese wood-block engraving, while opening himself to inspiration from the European impressionnist painters.
And a stunning recreation of the ancient Japanese battle of Sekigahara (a major event in medieval 17th century Japanese history, which has been inspiration for many great works of art on all mediums). But instead of using the traditional engraving, videographer Yusuke Shigeta has created a multipanel moving exhibition using video display reproducing scenes that you would think coming from a large size engraving.
You may observe this at the Chubu Centrair International Airport, and you will be able to follow the intense battle of more than 500 samourais and soldiers.
Sources: OpenCulture and Dornob.com.