It is often difficult to make nude photography and to stay in the realm of arts and good taste. Todd Essick certainly succeded in finding his own ways in this direction. He directs young beautiful scarcely clothed women without letting them become just… nude. And it happens in a surprising location: Under water. Even better, it is not only a matter of inviting young divers to exhibit their lovely bodies, but to really build a dream-like universe that happens to be using sub-marine elements to create a very personal work.
Nevertheless, it is not automatically recommended that you follow the link to his site if you are either minor or at your work/job location.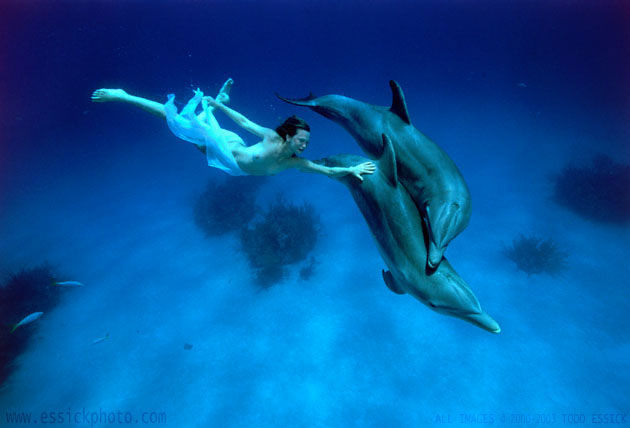 Image Copyright (C) 2000-2003 Todd Essick.