Two of my friends will be giving a concert in a few days. To give them strength and assurance, here is an example of exceptionnal brilliance, a voice totally out of the ordinary and really not common.
MP3 recording of Florence Foster Jenkins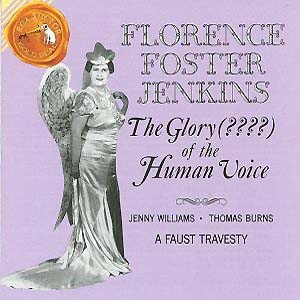 Florence Foster Jenkins really existed and sincerily thought that her voice was nearly perfect.