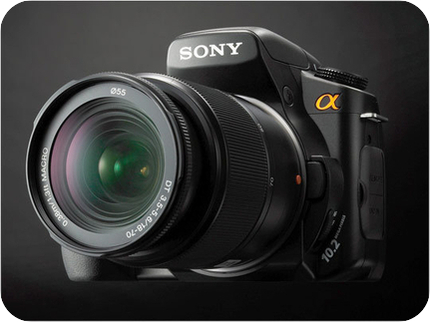 During quite some time people have been speaking of Sony Alpha 200 as the name of the new high-level prosumer digital SLR camera. But when Sony presented it, the name was Sony Alpha 700. We should have been listening a little more to the rumour. The Alpha 200 name was actually real, but it was describing the new replacement for the entry level.
The Alpha 100 is dead, long live the Alpha 200!
Technical charactéristics:
10.2 Mega-Pixel APS-C sensor (x1.5 coefficient)
100 – 3200 ISO sensitivity
9 sensor AF. The central one is a cross (more precise), 1.7 faster than Alpha 100
3 frames per sec (on 6 images)
Image recording: Raw and JPEG
2.7″ LCD screen of 230000 pixels
Sensor cleaning by vibration & antistatic treatment of the reflex chamber
Memory cards: Compact Flash type I/II (with optional MemoryStick Duo adapter)
131 x 98.5 x 71 mm
532g
Kit 18-70 mm f3.5-5.6 for 700 US$
Kit 18-70 mm f3.5-5.6 + 75-300 mm f4.5-5.6 for 900 US$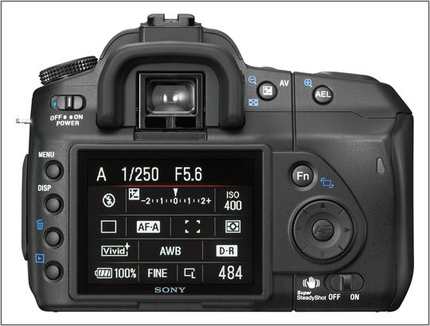 This is not Earth-shattering, but the camera will be a strong technical contender with a really nice price. It should be able to set the pace for the competition. The Alpha 200 will replace usefully the Alpha 100 which was still a good camera but was perceived as a bit old now.
Current owners of the Alpha 100 will not run to buy the new Sony Alpha 200 (except if they spotted the increased sensitivity ISO range), but this is a camera which will strengthen the market share of Sony just where most buyers are.