A few images of extreme pools (via 13 really cool pools).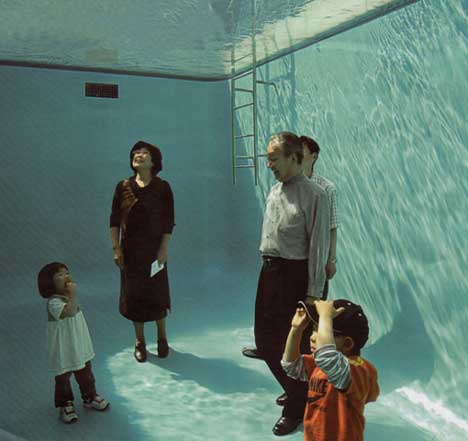 The next one is located at the top of Victoria Falls in Zimbabwe. It's a small zone of complete quietness in the middle of furious liquid torrent.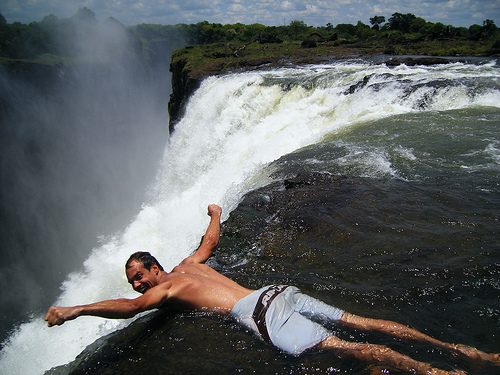 For more about this strange location: Fogonazos.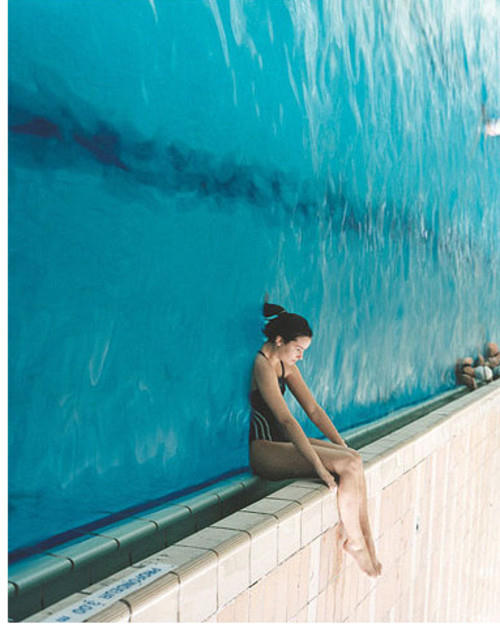 For this last one, excentricity is in the photo itself. Not the pool.