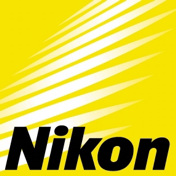 We are nearing time for the Photokina fair in Koln, Germany. So, photo manufacturer companies areannouncing their new products right now. As expected, here comes the Nikon D90 aimed at the entry-level D-SLR market. It is supposed to replace the Nikon D80.
The first presentations and reviews are coming up now everywhere on the Internet (except in France where Nikon appears to have embargoed the news after an isolated incidents in this country):
And an advanced presentation video:
$999 should be quite a nice price for a completely new camera with 12.3-megapixel image (4.5fps bursts) and even a 24fps HD-Movie 1280×720 mode. Standard zoom lens offered in kit will be AF-S DX Nikkor 18-105mm f/3.5-5.6G ED VR. You can see it below with this lens and… a GPS unit (compatible with nearly all existing Nikon SLR cameras: D3, D300, D700, D2X, D2Hs, D2Xs and D200).
As I was expected, this announcement is not followed by one for the Nikon D3x. Just the entry-level Nikon D90.