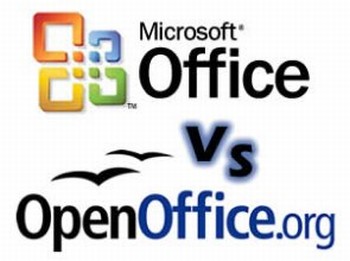 Thanks to Bruce Byfield of Linux Journal, it is now possible to have a relatively fair comparison of the heavy-weight champion of office suites (Microsoft Office or MS-Office) and the young hyper-active challenger (OpenOffice).
Obviously, OpenOffice advantage is that it is cheaper than Microsoft Office: It's free.
But what are the other ways to compare both? Bruce goes to great lengths (3 pages) to try and give us a balanced comparison around the overall interface, the MS-Word/OpenOffice Writer word processors, MS-Excel/OpenOffice Calc spreadsheet applications, PowerPoint/OpenOffice Impress presentation tools.
Interestingly, and I believe that this is a credit OpenOffice, the differences are really small and the price (free) of OpenOffice will be heavy in the decision.
OpenOffice.org vs. Microsoft Office
By the way, did I mention that I am a strong advocate of OpenOffice? I have been using it both for personal and professional activities, for 10 years now; And it it keeps improving a very good base into an excellent tool (including the full compatibility with Microsoft files).