You can't have too many fonts for your computer. Or can you?
Actually, I am trying to make sure that you will get much more than you can swallow here: tens of thousands of character fonts. Not only a bunch of them, but two sources of the nicest kind.
FontPark is nothing less than a 70,000-font archive. You can search, dig, drag, drown into it.
But this is really an organized archive, which makes it quite usable even from the pro designer. and did I mention that most fonts are freeware or free for personal use?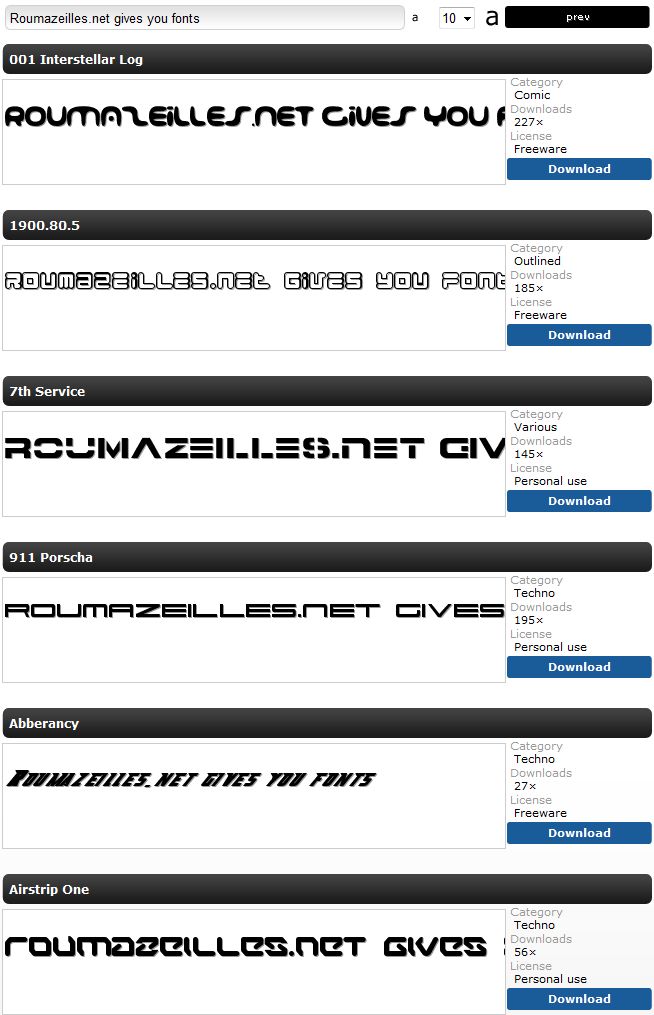 But there are other sources for your character fonts. I found an interesting one because they are free and very accessible while containing real good quality font-ware. Google has built its own web font store: Google WebFonts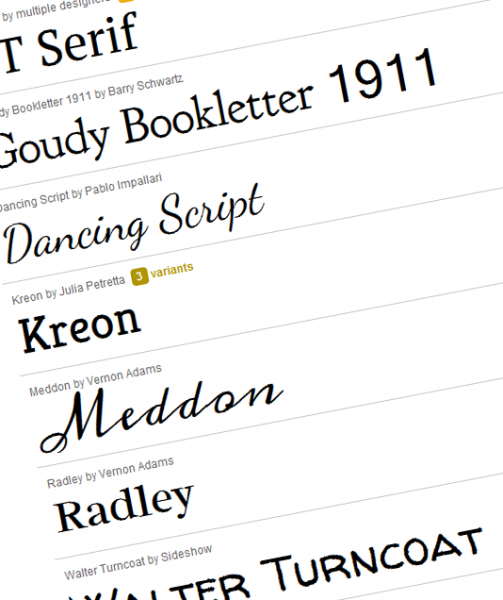 What is really special about Google WebFonts is that it comes with an API that most web sites can use to collect the fonts and use them when designing a web site. Actually, it's as easy as using standard CSS style commands. As in the following example:
span class="st0″>'Tangerine'

Definitely good news for the web designers.