Most people are amazed by the power of the marine predators that are most sharks. While it is often difficult to catch them in the act, there are a few occasions where it is possible to see impressive animals. Recently I found some that I wanted to share with you.
Great white sharks feeding on sea lions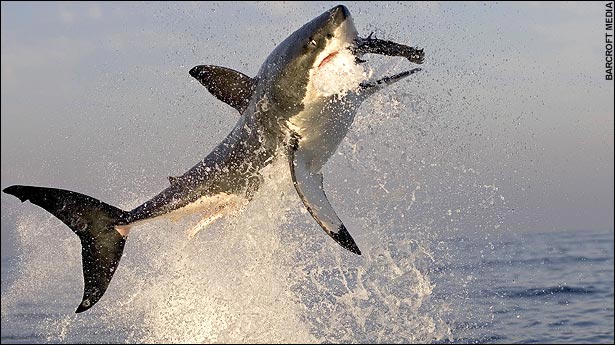 Amazing photos found at Telegraph.co.uk.
Enormous six-gill shark
As seen from a deep sea mini-sub, a 16-to-18 ft shark.
Video link
Follow-up and post.
Underwater biolumninescence and cephalopods
Without impressive jaws, I finish with David Gallo at TED in March 2007.
video link