Beards, they are amazing, full of surprises, flowering with novelty. Do you want some evidence?
You can join the competition for the beard holding the largest number of wooden toothpicks:
If you feel a pinch, don't accuse the beard!
In order to stay on the competition field, there was this beard contest in Alaska in May 2009. The new champion: David Traver.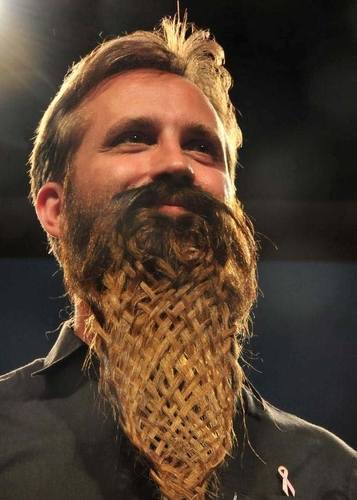 Isn't it a nice beard?
But must must also know when to be serious about beards. This is why "The Language of the Beard", published in 1913 in London, presented (and ranked) poets by the mass of their beard.
John Burroughs (1837 – 1921)
Beard type: Claus-esque
Typical opus: Waiting
Gravity (UPI rating): 43
But I was also mentioned a darker side of beards in our society so afraid of terrorism.

But some wanted to tell us about the more troubling side of beards in our society now permanently afraid of the possibility of terrorism.

So, there is no surprise in seeing super-heroes (this epitome of the American popular culture) turning to beards (would you recognize them?):
Last but not least, shouldn't I mention the attention drawn to facial hair in Mafia Wars (the online game in Facebook)? There, you can collect beards, barber tools, etc.